OLED does not require a backlight giving it deep blacks and making it extremely thin
Smart functionality gives you access to your favorite apps and content using webOS 3.5. CONNECTIVITY : Wi-Fi® Built In 802.11ac
Inputs: 4 HDMI, 3 USB, 1 RF, 1 Composite, Component Shared w/ Composite, 1 Ethernet, 1 Optical, 1 RS232C (Mini Jack). Smart TV Operating System-webOS 3.5
Dimensions (w x H x D): TV without stand: 57.1" x 32.7" x 1.9", TV with stand: 57.1" x 34.7" x 8.9"
Individually lit OLED pixels achieve the ultimate contrast for outstanding picture quality
Recommended sound bars: SJ7, SJ8, and SJ9
Pairs 4K Ultra HD picture clarity with the contrast, color, and detail of High Dynamic Range (HDR) for the most lifelike picture
$2496.99
Schedule of price changes
0,2596.99,2596.99,2596.99,2496.99,2496.99,2496.99,2496.99,2496.99,2496.99,2596.99,2596.99,2596.99,2596.99,2496.99,2496.99,2546.98,2546.99,2596.99,2596.99,2596.99,2546.99,2496.99,2496.99,2496.99,2496.99,2596.99,2596.99,2596.99,2596.99,2596.99
| | | |
| --- | --- | --- |
| Current price | $2496.99 | 2018-05-21 |
| Minimum price | $2496.99 | 2018-03-11 |
| Maximum price | $2596.99 | 2018-03-07 |
LG OLED65C7P | LG Electronics CA EN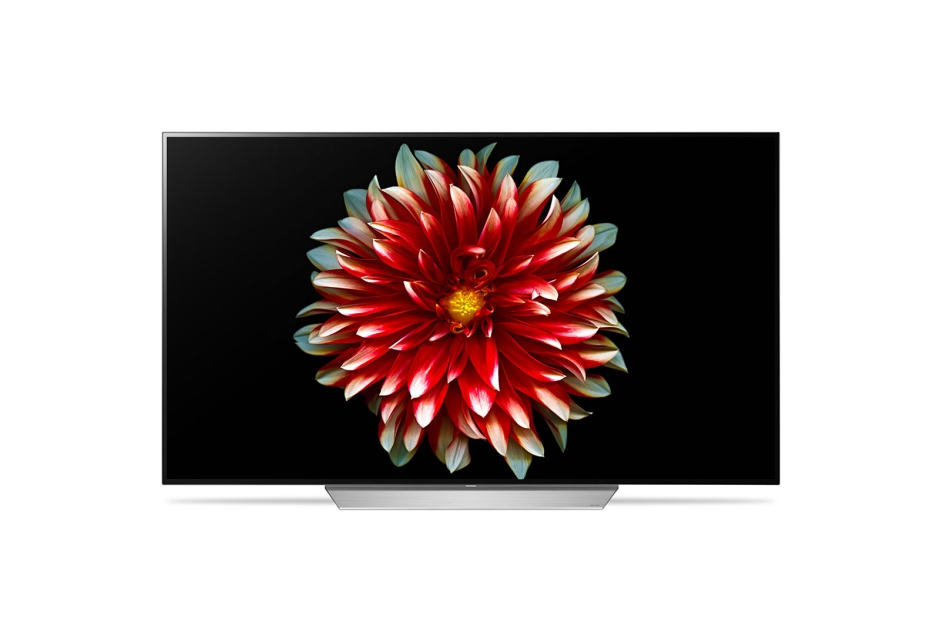 LG OLED65C7P 65-Inch 4K Ultra HD Astute OLED TV
Buy Here: http://amzn. to/2qWj8Ap LG OLED65C7P 65-Inch 4K Ultra HD Aware OLED TV First just a review of some of the difference of all those confusing LG.
oled65c7p best buy: Deal on an OLED65C7P - $2296.99 + Tax -
So a follow-up to my last reply I went to frys and now they are out of the TV that I wanted, the lg oled65 C7p, my question now is. if I buy the same TV at Costco or Bestbuy for $3199 would it still be covered under that Citicard rewind thing and would I get a ton of money back instead of $500 or $900 or even more back as other people have listed I am very confused about the Citicard rewind thing. please help as I am trying to get the c7p for $1796.00 or at least as cheap as possible as others have reported on this thread. I really want this Tv and am trying to make it fit under budget of $2300, but I have heard such horrible things about JoesAv, and TvSuperstore, that I am almost afraid to buy online. I really wish there was a reputable place here in Phoenix that would do a great deal.
oled65c7p best buy: LG OLED55C7P, LG OLED65C7P review: This could be the 2017 TV to beat - CNET
Don"t get me wrong, the C7 is still the favorite to end the year as my high-end TV pick. And if none of the issues above faze you, it"s worth buying now. But it"s worth even more to wait out its inevitable price drop(s), if you can. And if you can"t wait till fall 2017 for the C7"s price to come down, I don"t think you"ll regret buying a 2016 B6 now , before it completely sells out.
Dimensions (W x H x D): TV without stand: 57.2" x 32.8" x 1.8", TV with stand: 57.2" x 34.4" x 8.5"
Smart functionality gives you access to your favorite apps and content using webOS 3.5. CONNECTIVITY : Wi-Fi Built In 802.11ac
OLED does not require a backlight giving it deep blacks and making it extremely thin.Other Features :Active HDR with Dolby Vision, Dolby Atmos, Perfect Black, Cinematic Color, Billion Rich Colors, Ultra Luminance, Pixel Level Dimming
Inputs: 4 HDMI, 3 USB, 1 RF, 1 Composite, Component Shared w/ Composite, 1 Ethernet, 1 Optical, 1 RS232C (Mini Jack). Smart TV Operating System-webOS 3.5
Individually lit OLED pixels achieve the ultimate contrast for outstanding picture quality. Resolution: 3840 x 2160
Pairs 4K Ultra HD picture clarity with the contrast, color, and detail of High Dynamic Range (HDR) for the most lifelike picture
Recommended sound bars: SJ7, SJ8, and SJ9
$2596.99
Schedule of price changes
0,2596.99,2549.99,2596.99,2596.99,2596.99,2596.99,2596.99,2596.99,2596.99,2596.99,2596.99,2596.99,2696.99,2696.99,2696.99,2696.99,2696.99,2596.99,2596.99,2596.99,2596.99,2596.99,2596.99,2596.99,2596.99,2596.99,2596.99,2596.99,2696.99,2696.99
| | | |
| --- | --- | --- |
| Current price | $2596.99 | 2018-05-21 |
| Minimum price | $2549.99 | 2018-04-11 |
| Maximum price | $2696.99 | 2018-03-03 |
Boutique LG Electronics OLED65C7P 65-inch OLED 4K HDR Smart - ListenUp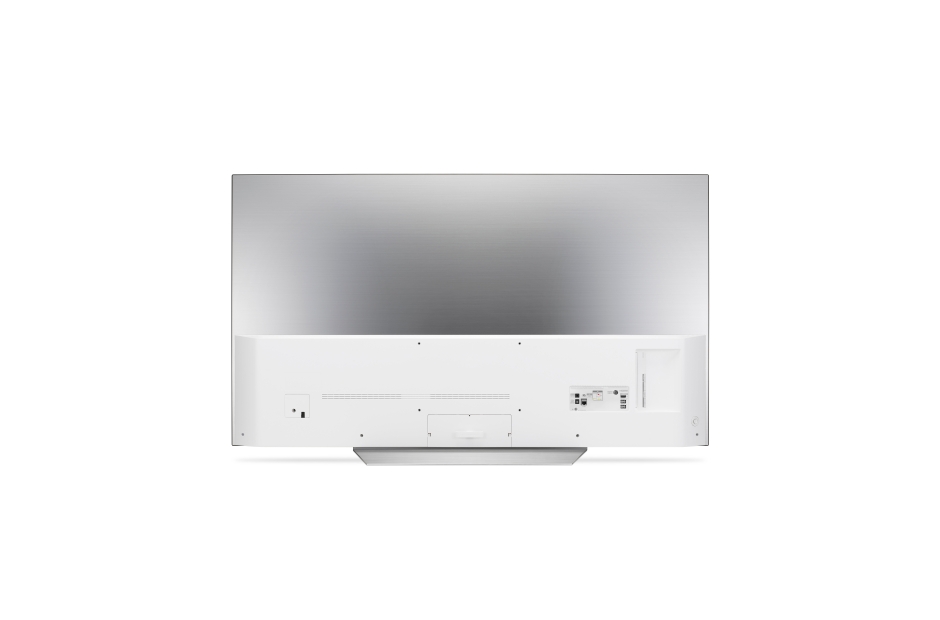 2017s 65" 4K HDR OLED LG Electronics OLED65C7P Judge Cruncher Technology
Click on this ebay affiliate element to check the latest availability and prices: https://goo. gl/RzKyM8 If you're a YouTuber and want more views and subscribers, get.
oled65c7p best buy: LG OLED vs. Sony OLED: Which high-end TV should you buy right now? - CNET
The LG C7 is the best overall TV we've ever tested, but patient shoppers are likely to be rewarded by price drops in the coming months.
The reason is that inventory on the B6 is going away as it continues to sell. I still think the price difference is big enough to justify buying a B6 now, but soon I expect prices on the two to equalize even further, or the B6 to basically sell out . When either of those things happen, my advice will change and the B6 will no longer be worth buying, in my opinion, over the C7.
oled65c7p best buy: OLED65C7P.which soundbar
I have been eyeballing the OLED65C7P and purchased one today at a price I thought was worth sharing. Fry
OLED65E6P OLED65C7P, have It narrowed down to these 2, the 7 is a few hundred more, which one would you buy, I like that the E has 3D, but I do not want to give up something better picture wise over 3D and a few hundred bucks. really could use your
Compatible Models 49UJ7700 55UJ7700 60UJ7700 65UJ7700 55SJ8000 60SJ8000 65SJ8000 55SJ8500 65SJ8500 65SJ850A 65SJ9500 75SJ8570 75SJ857A OLED55B7A OLED65B7A OLED55B7P OLED65B7P OLED55C7P OLED65C7P
Voice Recognition with Intuitive Mouse Like Pointing and Wheel Control Universal Remote Control Number Key Pad Magic Zoom
Batterys are no't included
List may no't be complete.
Original LG AN-MR650A ANMRG650A Smart Tv Remote Control for LG Smart Televisions.
$79.99
Schedule of price changes
0,64.99,64.99,79.99,69.99,69.99,69.99,64.99,64.99,64.99,64.99,64.99,64.99,84.99,79.99,69.99,69.99,64.99,64.99,84.99,79.99,64.99,69.99,79.99,64.99
| | | |
| --- | --- | --- |
| Current price | $79.99 | 2018-05-21 |
| Minimum price | $64.99 | 2018-04-29 |
| Maximum price | $84.99 | 2018-05-11 |
LG Electronics OLED65C7P 65Inch 4K Ultra HD Elegant OLED TV 2017 Model
oled65c7p lg: LG C7 OLED 4K HDR TV Review (OLED55C7P, OLED65C7P) -
lg oled65c7p found in: LG ELECTRONICS OLED65C7P, 65" 4K HDR Smart OLED TV Picture night skies as dark as night skies themselves. Against the.
65" 4K HDR Smart OLED TV Picture night skies as dark as night skies themselves. Against the infinite, inky darkness of perfect black, colors pop and images come alive. LG OLED pixels are what make it all possible, each turning on and off individually for truly infinite contrast.
oled65c7p lg:
Review of Top Rated LG OLED C7 4K HDR TV. Pricing, Features, Deals & more of the Ultra HD OLED55E7P & OLED65E7P for Sale. Best 4k 65" & 55" Smart TV.
Brightness: The C7 is quite a bright 4K HDR television by OLED standards and though we were hoping for even larger improvements in the 2017 OLED 4K lineup from LG, this model does show a notable performance boost from all of its 2016 cousins except for the B6. The C7 can handle sustained high HDR brightness in particular with its SDR brightness readings being quite a bit lower.
LG Electronics OLED65C7P 65-Inch 4K HDR Chic OLED TV (2017 Model ...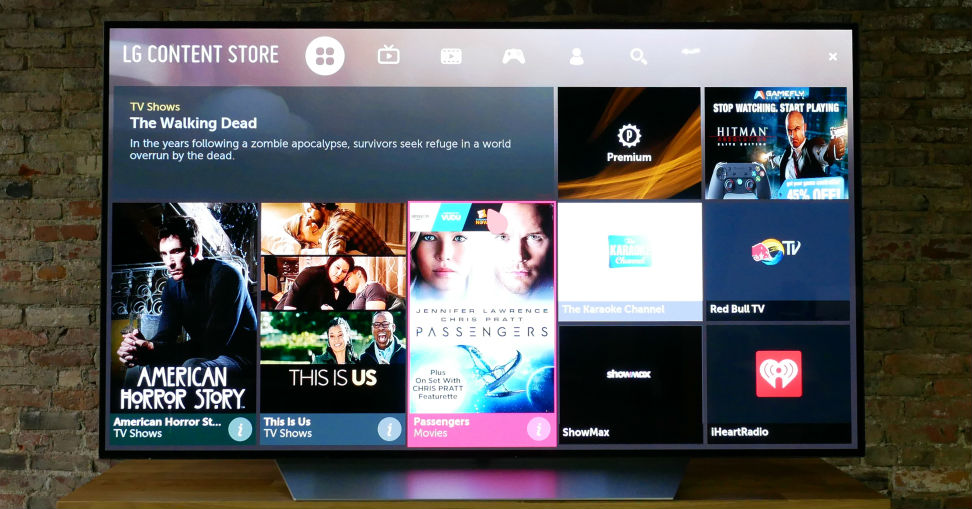 Inform on LG Electronics OLED65C7P 65-inch OLED 4K HDR Smart - ListenUp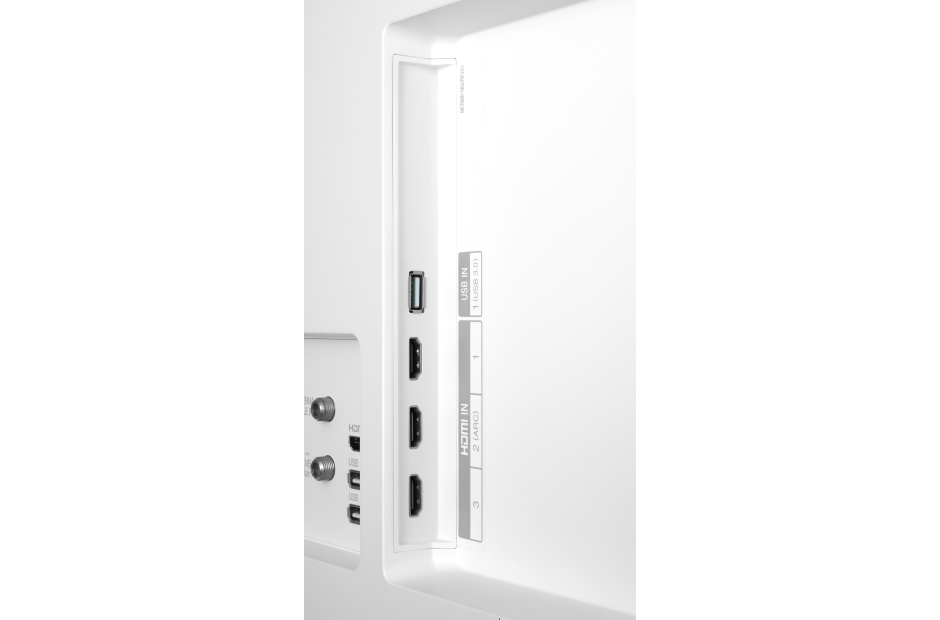 lg c7 65:
As with nearly all past OLED models, the C7 series is available in 55- and 65-inch sizes. We received a 55-inch C7 sample from LG, but expect the results of this review to apply to both sizes. Because OLEDs don't use backlighting like LED TVs, the size doesn't make much of a difference in picture quality. Measurements for contrast, HDR output, color accuracy, and so-on should also be almost identical. We gave our 55-inch review unit a weekend to break-in with a moving color bar test pattern and then another few hours of off-cycle cell repair time prior to testing it, watching it, and evaluating it.
lg c7 65: LG C7 Series TV Review - Televisions
LG Signature C7 Series OLED65C7P - 65" OLED Smart TV - 4K UltraHD View content at four times the resolution of 1080p with the LG C7P-Series 65"-Class UHD Smart OLED TV. It will upscale lower-resolution video sources to near-4K quality for improved clarity. This TV has a 64.5" OLED display for enhanced black levels and virtually infinite contrast. Being HDR10-, Dolby Vision-, and HLG-compatible, it can display a wider range of color with compatible content than non-HDR TVs.