1-Year Limited Parts and Labor, 90-Days on Lamp
HDMI, two VGA-in, VGA-out, S-Video, composite video, audio-in (3.5mm), audio-out (3.5mm), RS-232C, USB-B (mouse and service)
Contrast Ratio: 20,000:1; Keystone Correction: Yes, Lens Shift: No
3200 ANSI Lumens
Screen Size Range: 105-inches from 4 feet; 159-inches from 6 feet
$499.00
Schedule of price changes
0,498.00,499.00,499.00,499.00,499.00,499.00,495.00,493.05,493.05,495.00,499.00,499.00,524.41,524.41,529.90,495.00,495.00,495.00,499.00,499.00,499.00,499.00,499.00,499.00,499.00,495.00,495.00,495.00,499.00,499.00
| | | |
| --- | --- | --- |
| Current price | $499.00 | 2018-05-22 |
| Minimum price | $493.05 | 2018-03-17 |
| Maximum price | $529.90 | 2018-04-08 |
Optoma Gt760a 720p 3200 Lumens 3d Dlp
Get more info on Amazon-US: http://bit. ly/1UNrB32.
bl-fu190d: Optoma BL-FU190D Projector Housing with Genuine Original Philips UHP
BL-FU190D Optoma Projector Lamp Replacement. Projector Lamp Assembly with High Quality Genuine Original Philips UHP Bulb Inside. Optoma BL-FU190D are completely covered under our 90-day warranty, which protects against any defective products. We are committed to offering an easy and safe Projector Bulb buying experience that brings peace of mind to all our customers. Warranty does not cover: shipping costs, improper installation including damages incurred while attempting installation, any installation or labor costs, lamps damaged by TV/projector malfunction, damage due to abuse, lightning or acts of nature, misuse, electrical stress or power surges, loss of use, lost profits.
optoma gt760 review: Projector Reviews - Projector Reviews
If you entered our site here, clicking on our logo will of course take you to our homepage. That page has multiple players to help you find reviews. The first has the most recent and most important reviews, mostly business, education, and commercial projectors,  while the 2nd player has our top 15 home theater projectors.  There is a player for Pico and Pocket Projectors .
backyard theater pattern
We honestly love our backyard projector setup. We used the Optoma GT760a projector, Elite Yard Master 2.
Enhanced Gaming Mode enables best in class performance at 16ms. Games consoles, blu-ray players, set top boxes or other HDMI devices like google chromecast, amazon fire stick or Apple TV can be connected
Full HD 1080p and 3000 lumens ratio delivers spectacular gaming visuals
Next Generation DarbeeVision Processor enhances textures and depth in gaming graphics and HD video
28,000:1 contrast ratio creates amazing black levels in FPS and Survival Horror games, plus Reference Display Mode enables highly accurate color via REC.709 HDTV color gamutHello,
.49 Throw Ratio is perfect for gamers and movie enthusiasts with limited space for projection
$739.29
Schedule of price changes
0,749.00,748.00,748.00,746.90,748.00,748.00,748.00,748.00,739.29
| | | |
| --- | --- | --- |
| Current price | $739.29 | 2018-05-22 |
| Minimum price | $739.29 | 2018-05-22 |
| Maximum price | $749.00 | 2018-03-15 |
bl-fu190d: OPTOMA SP.8TM01GC01 / BL-FU190D Projector Lamp / Bulb - special discount pricing
Buy Optoma BL-FU190D Projector Housing with Genuine Original Philips UHP Bulb with fast shipping and top-rated customer you know, you Newegg!
List Price: $ 312.00 Sale Price: $180.00 Manufacturer: OPTOMA Part Number: OP-SP.8TM01GC01-BL-FU190D Shipping Availability: Out of stock. 4 on order. Typical lead time before shipment is 9 business days. CA, VA and TN residents may experience additional delays up to 5 days due to tax restrictions.
projector Optoma GT760A 720p 3D DLP - Que Berraquera.com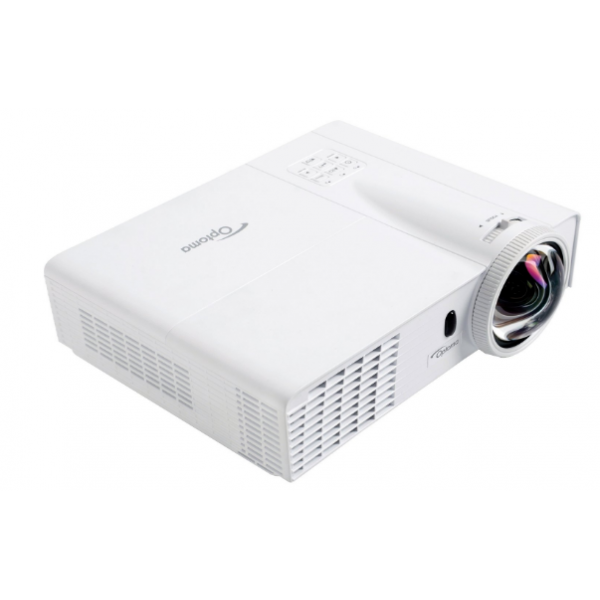 Optoma GT1080
If you necessity to play games at an image size that permits a truly immersive experience, which you can get only from a projector, the ($749) is a prime candidate. As with earlier GT models, Optoma designed the projector with games in skin alive,
Optoma GT1080 Broad 3D 1080p 2800 Lumen DLP Gaming Projector with MHL ...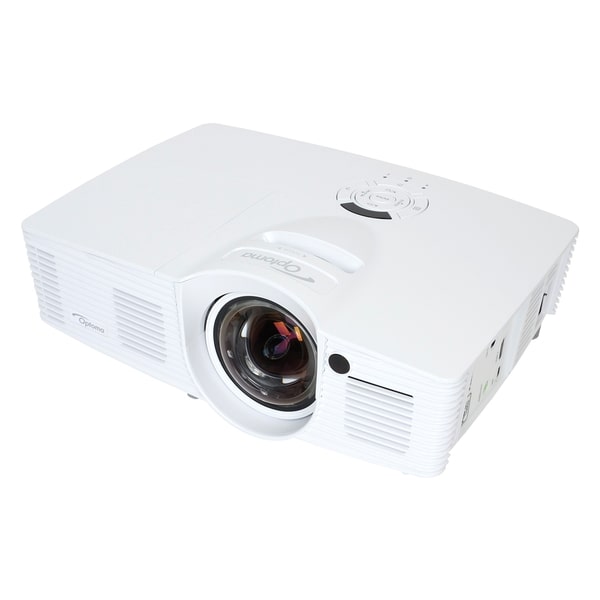 120-inch Diagonal, 16:9 Aspect Ratio. View Size: 58.7" H x 104.6" W. Overall Size: 87.9" H x 109.8" W. 23.0" Leg Size. Silver Aluminum Frame.
2-Year / 3-Year ENR-G, Manufactures Warranty by Elite Screens' an ISO9001 manufacturer since 2004 and Lifetime Tech Support by Email, Web Chat or Toll-Free Phone Call by Elite's Professional Service Team.
Features a fully tensioned, snap button frame that ensures a flat projection. Includes: single-piece aluminum frame with detachable legs, screen material, carrying bag, ground stakes, rigging cord, and support rings.
Screen Material: CineWhite, 1.1 Gain. 4K Ultra HD and Active 3D Projection Ready. Features 160 degree viewing angle with fully black backed front projection screen material. Mildew resistant, and easy to clean with soap and water. Compatible with Standard
Assembles in minutes without the use of tools! Lightweight aluminum square tube construction easily transports with included padded carrying bag. Screen is mildly weather resistant, but should not be left exposed to the elements for extended periods of ti
$160.00
Schedule of price changes
0,146.87,146.87,146.87,146.87,146.87,146.87,146.87,155.85,155.85,146.87,146.87,155.85,146.87,146.87,146.87,146.87,160.00
| | | |
| --- | --- | --- |
| Current price | $160.00 | 2018-05-22 |
| Minimum price | $146.87 | 2018-05-18 |
| Maximum price | $160.00 | 2018-05-22 |
optoma gt760a | eBay
Repossess great deals on eBay for optoma gt760a. Shop with confidence.
Optoma GT760A 720P Projector
Complete 3D is support (accessories sold separately), supports 2D to 3D conversion, perfect for projector LAN parties and gaming night with friends I/O correlation ports: HDMI (MHL capable), 2 x VGA in, VGA-out, S & composite video, audio in (3.5mm jack) 6.500 ...
Optoma GT760A Projector Critique - BEST BUY
OPTOMA GT760A GT760A 720p Shy of-Throw Gaming and 50 similar items
OBOSeller accepts offers on this mention (you can make your offer during the check out process) DISCOUNTS5% off w/ $145.00 spent ? 3,200 ANSI lumens;? 720p resolution;? 20,000:1 set off ratio;? Full 3D;? Features DLP(R) technology by Texas Instruments(R);?
Optoma GT760A 3,200 Lumens 1280 x 720 20,000:1 DLP Projector
720P Petite Throw Gaming Projector Project a 100" image from less than 4 feet away for an immersive gaming experience Designed for the Xbox One, Xbox 360, PS4, PS3, Wii, and Wii U gaming consoles With a hopeful 3200 lumens image and... See details
Optoma GT760A projector
Blind is 10 feet tall and 12 feet wide. Even though it isn't 1080p I have a hard time noticing even with the.
projector Optoma GT760A 720p 3D DLP - Que Berraquera.com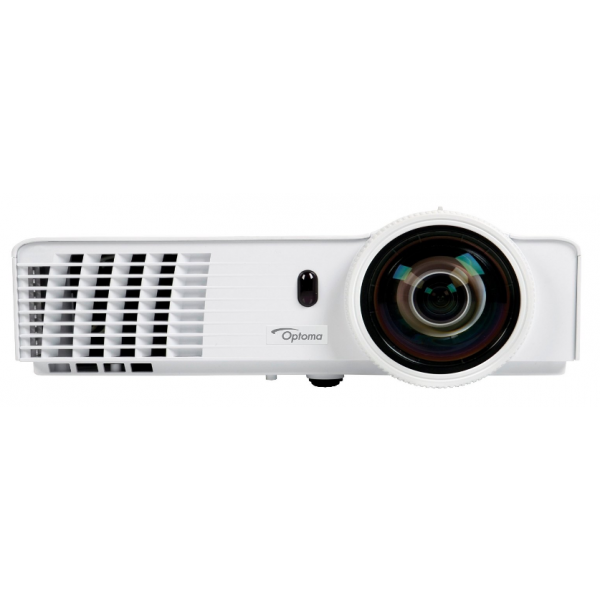 Gt760a Hd 3dready Dlp Projector Unstinting Netcna Touch