TAKING VIDEO GAMES TO THE BIG SCREEN: Superior short throw projection with 100" of big-screen at 1.5 meters provides an immersive and brand new gaming experience
HOLLYWOOD-LIKE SOUNDS: The Built-in two 10W speakers with BenQ Cinema Master Audio+ tech add brilliant sounds to enhance your gaming fun
DLP TECHNOLOGY: Timeless image quality, no aging problems, and virtually immune to image decay, consistently delivering picture excellence time and time again
AWARD WINNING PROJECTOR - 2016 Editor's Choice Award, Projector Central.Throw ratio:0.69 0.83 (100" @ 1.5m)‎
HIGH RESPONSIVENESS: The specialized low input lag and unique game modes ensure gamers an ultra-smooth and comprehensive gaming experience
HIGH RESOLUTION: Native 1080p Full HD image quality with high brightness of 2200 ANSI lumens and 15000:1 contrast ratio, 6x RGBRGB color wheel delivers lifelike colors which are calibrated for gaming
$849.00
Schedule of price changes
0,849.00,869.97,869.97,869.97,869.97,865.00,865.00,862.00,862.00,862.00,862.00,869.97,869.97,862.00,862.00,849.00,869.97,862.00,869.97,869.97,869.97,869.97,862.00,862.00,869.97,869.97,862.00,870.01,869.97,865.00
| | | |
| --- | --- | --- |
| Current price | $849.00 | 2018-07-22 |
| Minimum price | $849.00 | 2018-07-17 |
| Maximum price | $870.01 | 2018-05-19 |
benq projector w1070: BenQ W1070 Projector Lamp Module 5J.J7L05.001
The first thing you notice when looking at the BenQ W1070 is that looks to be a more expensive projector than the price tag . The connectivity is what you would expect from a home cinema projector with the 2 Hdmi"s and they are the latest being 1.4 rather than the 1.3. After watching the Benq W1070 with Avatar in both 2D and 3D on a blu-ray player, I was impressed with the richness of the colours and the overall viewing experience again was what I would expect from a £800 projector. I took the projector into my bright lounge during the day and it did cope with the ambient light, of course the darker the room the more fantastic the W1070 was but I was pleased to see that I could use the BenQ W1070 in multi rooms in my house and along with its good 10w speaker built in so I was able to pick up the projector and move it around the house. In fact the lens on the W1070 was good as I didn"t need to be too far away to get my image so that worked well in the bedroom for gaming. The lamp life of the W1070 is pretty much standard and of course my test didn"t put that to the test but knowing BenQ to be realistic in their estimations I would expect you to get a long time between 3500-6000 hours which is about 5 years use. I didn"t suffer from the rainbow effect at all with the W1070.
benq projector w1070:
This genuine projector lamp is shipped from our Buffalo or Orlando, warehouse. We guarantee this is a genuine OEM projector lamp (the same lamp that originally came with your projector). Since it is a genuine OEM lamp it comes with the housing. Our warranty on this lamp is 90 days. Please watch out for some resellers who pass-off copy lamps as genuine lamps.
BenQ's Latest Home Projector Delivers Brilliant Colors - EH Network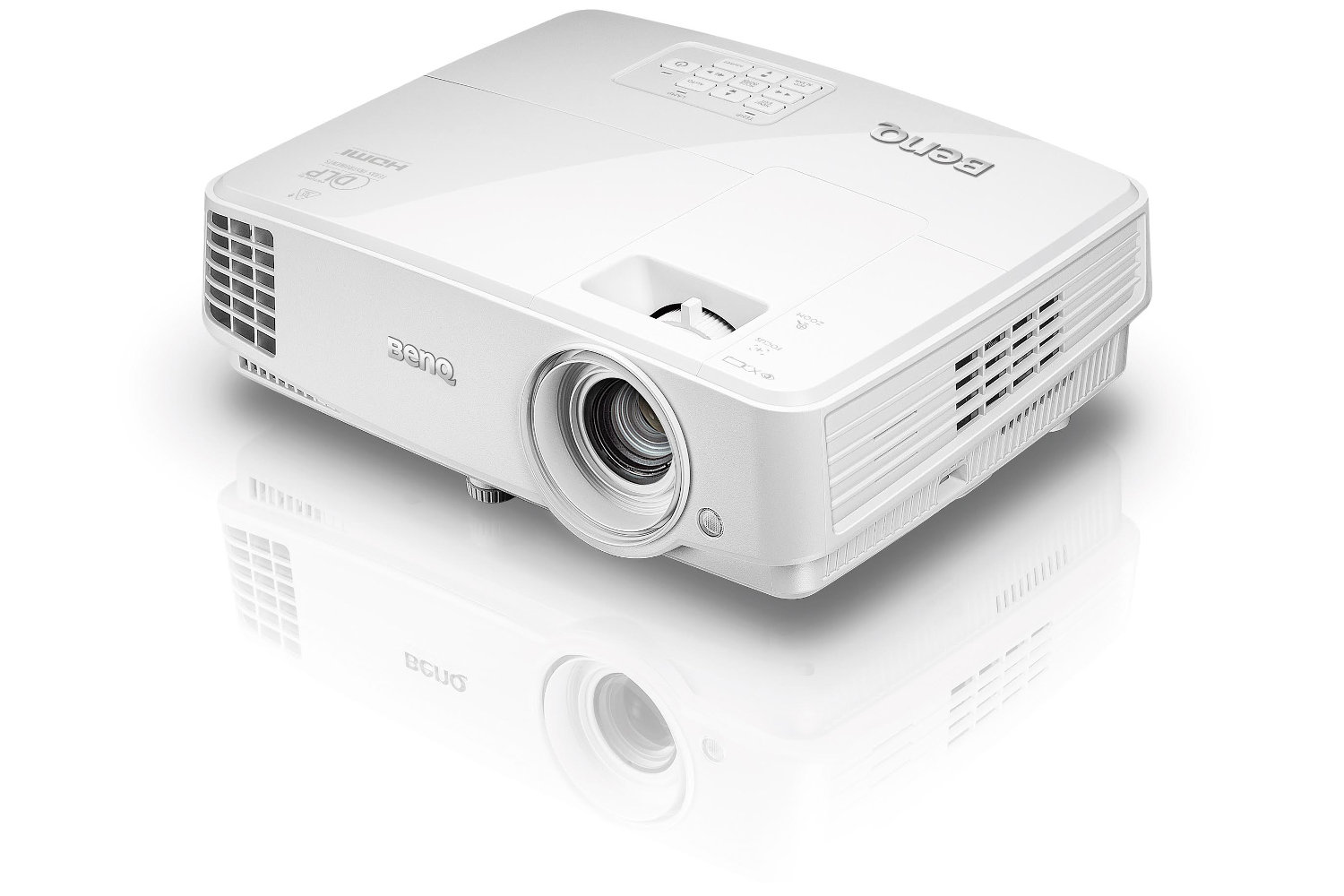 Drive into Your Living Room Into A Cinema with BenQ W1070 /W1080ST Home Projector
Bend your living room into a cinema with BenQ's W1070+/W1080ST+ home video projector. BenQ home video.
Reliable Brand: BenQ is the #1 best-selling DLP projector brand worldwide and comes with a 3 year warranty
Energy efficient: SmartEco technology for energy conservation, Auto Standby mode to save energy and prolong lamp life, lamp lasts up to 7,000 hours
High Resolution: 3D 1080p Projector with ANSI brightness of 2,200 Lumens, 15,000:1 contrast, premium RGBRGB color wheel and isfccc certified calibration for day/night viewing
Shorter throw: easy installation with 60"-180" screens, 1.3x zoom, vertical lens shift, throw ratio of 1.15-1.5 (79"@6.6ft)
Low input lag: 16ms for optimal gaming experience and 2D keystone for side projection
$749.00
Schedule of price changes
0,749.00,749.00,749.00,749.00,749.00,749.00,749.00,749.00,749.00,749.00,749.00,749.00,749.00,749.00,749.00,749.00,749.00,749.00,749.00,749.00,749.00
| | | |
| --- | --- | --- |
| Current price | $749.00 | 2018-07-22 |
| Minimum price | $749.00 | 2018-07-20 |
| Maximum price | $749.00 | 2018-07-20 |
benq projector w1070: W1070 1080P Home Theater DLP Projector (refurb)
BenQ W1070 1080P 3D Home Theater Projector - Compare Prices in Real-time, Set a Price Alert, and see the Price History Graph to find the cheapest price with GoSale - America
Product Description Enjoy 1080p Full-HD image projection up to 200" in the comfort of your living room. View larger Go Big, Stay Home Enjoy 1080p Full-HD image projection up to 200" in the comfort of your living room with the W1070 Home Entertainment Projector. You"ll be captivated by brilliant image performance featuring the native 1080p DarkChip3 DLP Technology by Texas Instrument, 10,000:1 contrast ratio and a 2000 lumen brightness. Built-in speakers and easy set-up seal the deal on this user-friendly experience. Brilliant image performance with the native 1080p DarkChip3 DLP Technology by Texas Instrument Brilliant Image Performance Enjoy Full HD content without downscaling or compression. View larger Full HD 1080p Showcase Full-HD content in sharp, 1080p definition and enjoy Blu-ray, video games and HD broadcasting in beautiful, high-contrast quality without downscaling or compression. 3D The W1070 supports multiple forms of 3D--including HDMI, Blu-Ray, 3D broadcasting, video games and NVIDIA 3DTV PC connectivity--in 1080p Full-HD for maximum enjoyment. You"ll appreciate uninterrupted viewing with no crosstalk thanks to DLP technology and new glasses designed for comfort and peak image quality. Easy setup Rich Connectivity Featuring the connectivity options for a perfect home theater. View larger Play from many devices with HDMI x 2 and multiple connectivity options. Enhance your theater experience with built-in speakers Built-In Speakers Built-in speakers are plug-and-play ready, only the power cord and video source connection are needed to prepare the viewing experience. SmartEco World-Leading SmartEco Technology, Green Up Your Living Room Lamp power is automatically adjusted to maximize saving. View larger Offering lower maintenance cost and optimized projection through dynamic power saving, uncompromised brightness, exquisite picture quality and optimized lamp life--BenQ"s SmartEco technology has perfected what a DLP projector can do in home entertainment. With this special innovation, you are able to save up to 70of lamp power consumption and lower maintenance costs through dynamic power saving features while bringing ultra-vivid picture quality in every living room. SmartEco Mode The SmartEco Mode cleverly adjusts the lamp power to maximize power saving, by delivering the best contrast and brightness performance using only as much light as needed. Save up to 70of your lamp power with No Source Detected mode. View larger Eco Blank Mode The Eco Blank mode allows you to blank the projection. When activated, this special feature dims the lamp power automatically, lowering the total power consumption by 70 All you need to do is press the "Eco Blank Mode" button on the keypad or the "Blank" button on the remote control. No Source Detected Mode The projector will automatically switch to Eco Blank Mode after the projector is turned on for over three minutes without a display source, eliminating unnecessary energy waste and prolonging the life of the projector lamp. Choose the BenQ Projector That"s Right for You W1070 W7000 W1080ST SH910 SH940 Native Resolution 1080p (1920 x 1080) 1080p (1920 x 1080) 1080p (1920 x 1080) 1080p (1920 x 1080) 1080p (1920 x 1080) Lumens 2000 2000 2000 4000 4000 Contrast Ratio 10000:1 50000:1 10000:1 50000:1 50000:1 Lamp Life Up to 6000 hours Up to 2500 hours Up to 6000 hours Up to 3000 hours Up to 3000 hours HDMI HDMI Blu-Ray HDMI HDMI Blu-Ray HDMI HDMI x 2 Throw Ratio Normal Throw Normal Throw Short Throw Normal Throw Normal Throw SmartEco Up to 70less power use Up to 70less power use Lens Shift BenQ full HD projector adapter kit is ideal for streaming audio and video content Works with projector models W1070, W1080ST, W1080ST+, W1070+, W1300, W1400 and W1500 to broadcast uncompressed full HD content in home or office settings Streams uncompressed, stunning 1080p full HD content wirelessly to eliminate the need for wires BenQ W1070+ Wireless Living Room Projector
December 5th, 2012 · 8 Comments · Non-specific 3D News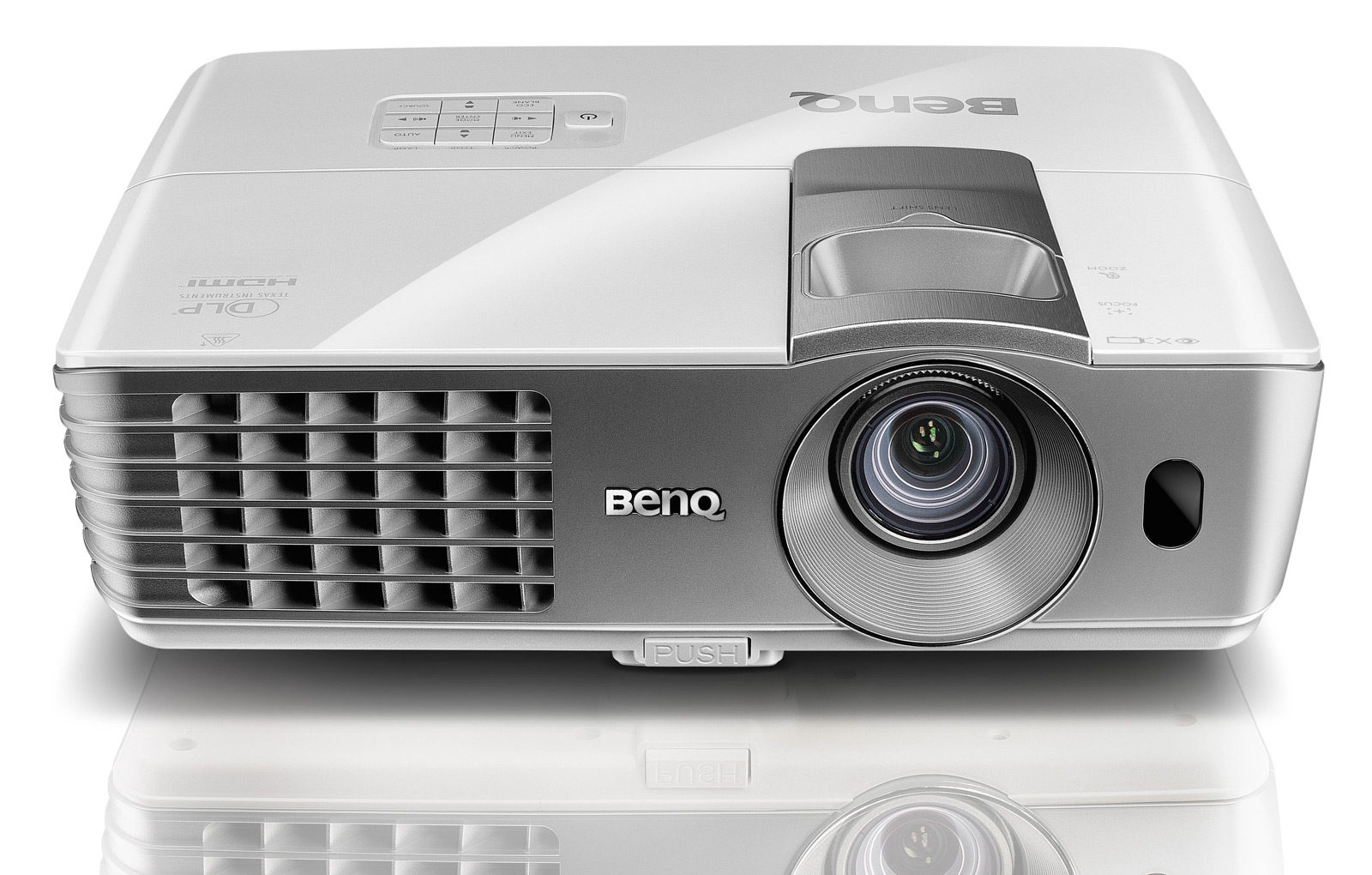 BenQ W1500 Home Projector - Con - Projector Reviews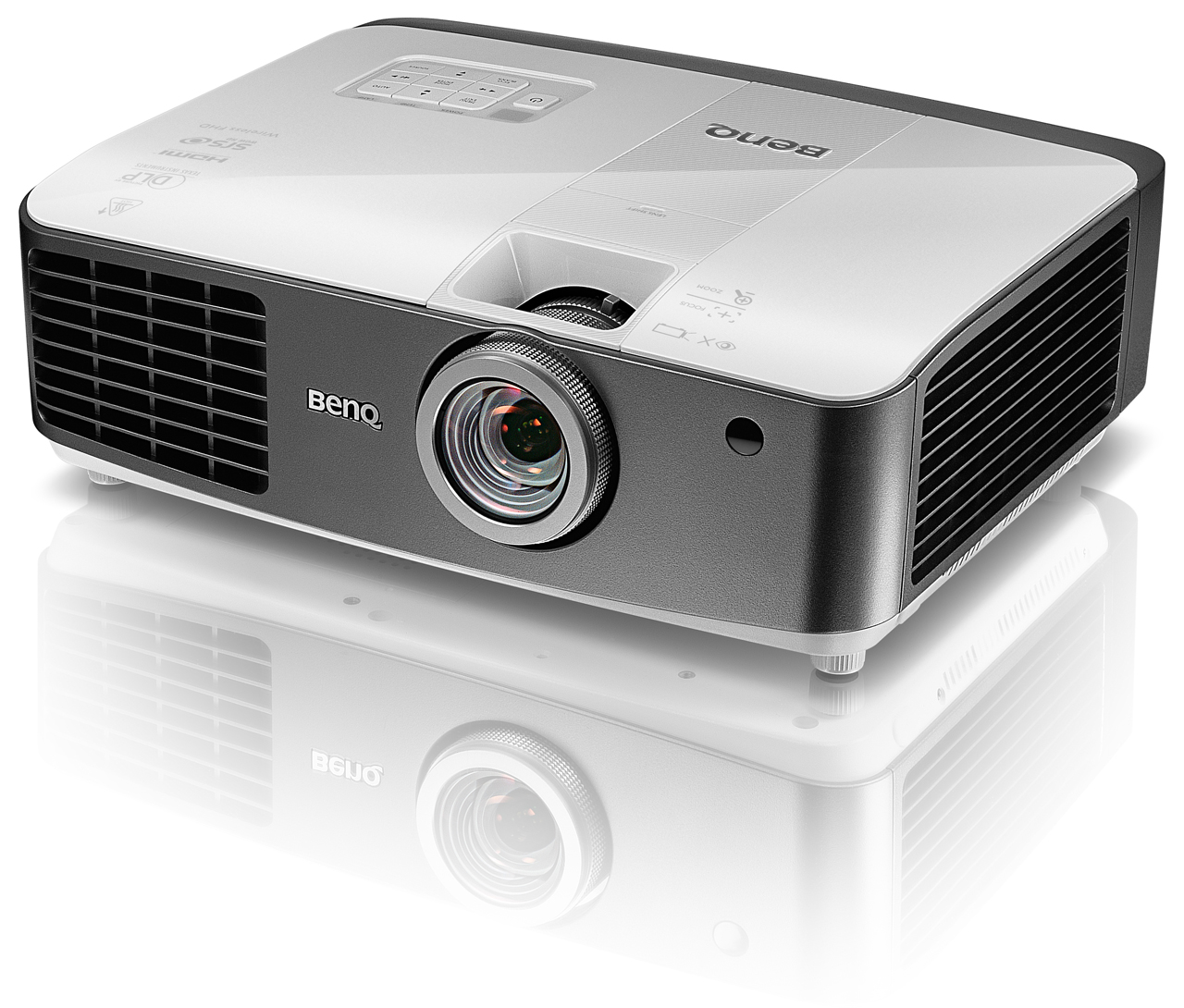 benq projector w1070: BENQ W1070 PROJECTOR (DISCONTINUED)
The BENQ W1070 PROJECTOR Sku 9H.J7L77.17E is now end of line. Please call us for a suitable replacement.
BENQ AMERICA CORP. END USER LIMITED WARRANTY DIGITAL PROJECTORS Subject to the terms and conditions set forth below, BenQ America Corp. ("BenQ") warrants the BenQ Digital Projector ("Product") you have purchased from BenQ online store or from a BenQ authorized retailer in the United States on or after May 1, 2010 to be free from defects in materials or workmanship under normal consumer use during the warranty period in the continental United States, Hawaii, and Alaska. If the Product becomes defective during the warranty period BenQ will, at its option, repair or replace the Product. BenQ may use new or reconditioned components or parts to repair the Product, or replace the Product with a new or reconditioned Product of the same or functionally equivalent model. BenQ Projector Standard Limited Warranty: Subject to the exclusions set forth below:
WARRANTY: 3-Year Limited Parts and Labor
MULTIPLE CONNECTIVITY: Dual HDMI, USB, VGA, AV, TV connect capability, built in speaker
FINEST PICTURE QUALITY: ANSI Brightness of 3300 lumens with native 1080p Full HD
SCREEN SIZE: 100" screen from 9.28', project up to 300"
CATCH EVERY DETAIL: 15000:1 high native contrast ratio ensures a razor sharp image
LONG LASTING: Projector lamp life up to 10,000 hours
$449.00
Schedule of price changes
0,449.00,495.00,499.00,499.00,499.99,530.43,530.43,495.00,495.00,499.00,499.00,495.00,499.00,530.43,530.43,495.00,499.00,495.00,499.00,499.00,530.43,495.00,509.39,523.93,495.00,495.00,495.00,499.99,530.43,530.43
| | | |
| --- | --- | --- |
| Current price | $449.00 | 2018-07-22 |
| Minimum price | $449.00 | 2018-07-20 |
| Maximum price | $530.43 | 2018-05-24 |
benq projector 4k: Home Theatre Projectors & Screens - HD, 4K, 3D BenQ & Epson Projectors
Take the cinema experience to your living room with one of our HD Home Theatre Projectors. We have everything you need to get you started. Shop online today.
Ever wanted your very own private cinema? With our great range of home theatre projectors and projector screens you can now create an authentic home theatre experience in the comfort of your own home! We stock a wide range of projectors and screens from the best names in the industry, including Epson, LG and Tauris – so you can easily find the equipment you need, and buy in store or online for easy home delivery.
benq projector w1070: BenQ W1070 1080P 3D Home Theater Projector | GoSale Price Comparison Results
BenQ W1070+ home theatre projector available from Just Projectors Australia. Buy now online or over the phone for quick delivery.
"The W1070+ produces a bright, sparkling picture right out of the box, so don"t worry too much if you don"t have a perfectly light-controlled home theater to put it in. You can use the W1070+ in your living room and it will still look very good. BenQ actually advertises the W1070+ variously as a home theater projector, a home entertainment projector, or a living room projector, so it"s clear that crossover use was intended from the get-go.
Optoma HD25 vs BenQ W1070
My Optoma HD25 vs BenQ W1070 match video.
benq projector w1070: BenQ W1070+ projector review | TechRadar
A low price and a high quality performance make this compact Full HD and 3D-ready DLP beamer impossible to ignore.
An age-old problem of projectors – and the reason they have never really caught-on in the average living room – is that the DVD player, set-top box and games console must be moved to wherever the projector is. Not so with the W1070+ if you take-up BenQ"s offer of an optional wireless transmitter and receiver (which deal in uncompressed 1080p 2D or 3D, and itself has three HDMI inputs), though at £249 I suspect the WDS01 Wireless Full HD Kit won"t be popular.
BenQ Home Projector - Satisfaction in Home Cinema, Reconnect Your Family (India Version)
Keep one's eyes open for this interesting Ad film on BenQ Home video projectors. Spend quality time, reconnect family with BenQ Home Video Projectors.
benq projector reviews: BenQ HT2150ST DLP Projector Review -
The projector also includes 3D compatibility for frame-pack, top/bottom and side-by-side formats. 2D to 3D conversion is not supported. Glasses are not included but you can use any DLP-Link-compatible units. I used a pair from XpanD for this review. BenQ offers a trim-looking pair for $59 online. BenQ also offers a wireless box that allows cable-free installations up to 100 feet from the video source.