Resolution: 1920 x 1080
Response Time: 4MS
27" SAMSUNG Curved VA Panel, Round tilt-only stand, HDMI TAA
Input: VGA ,HDMI
Brightness: 300 CD/M2
$270.00
Schedule of price changes
0,243.00,243.00,243.00,205.24,242.00,242.00,242.00,242.00,243.00,259.00,259.50,274.00,274.00,270.00,270.00,270.00,243.00,243.00,205.24,243.00,205.24,205.24,242.00,242.00,243.00,259.50,274.00,274.00,274.00,243.00
| | | |
| --- | --- | --- |
| Current price | $270.00 | 2018-03-22 |
| Minimum price | $205.24 | 2018-01-26 |
| Maximum price | $274.00 | 2018-03-11 |
c24f390 samsung:
Parce qu"elle suit la courbure naturelle de l"œil humain, la courbe est la forme optimale pour un écran sur le plan ergonomique. Ses bords et son centre étant à une distance uniforme de vos yeux, l"écran incurvé offre une expérience visuelle plus confortable et réduit la fatigue visuelle lors des utilisations intensives. Grâce à Samsung qui repousse une fois encore les limites de la technologie de l"affichage, vous pouvez dès à présent profiter du moniteur idéal.
Samsung curved study CF390(2016 NEW) : Feature video
Up 2016 NEW Samsung curved monitor CF390. Experience the most deeply immersive viewing with the deepest screen curve, 1800R. #1800R.
Samsung 22inc CF390 Curved Reveal Review
2016 NEW Samsung curved visual display unit CF390. Experience the most deeply immersive viewing with the deepest screen curve, 1800R. 1800R AMDFreeSync.
c24f390 samsung: Buy Samsung C24F390 24 Inch LED Curved Monitor - Black at - Your Online Shop for PC monitors, PC monitors and stands, Laptops and PCs, Technology.
Buy Samsung C24F390 24 Inch LED Curved Monitor - Black at , visit to shop online for PC monitors, PC monitors and stands, Laptops and PCs, Technology
Discover a truly immersive viewing experience with the Samsung monitor curved more deeply than any other. Wrapping around your field of vision like your local iMax theater screen, the 1800R screen, with its 1800mm radius of arc for greater curvature — creates a wider field of view, enhances depth perception, and minimizes peripheral distractions to draw you deeper in to your content. Samsung's VA panelprovides a best in class contrast ratio that delivers deeper blacks, more brilliant whites, and richer colors for clearer, more vibrant images.
AMD FreeSync minimizes input latency and dramatically reduces image tearing and stutter during gaming.
A stylish design featuring a glossy black body and metallic silver finish and sleek curves.
Experience vibrant, stunningly vivid colors with Samsung's Active Crystal Color technology. The excellent 3000:1 contrast ratio delivers deep blacks and bright whites.
1800R curvature of the screen provides a truly immersive viewing experience
Brightness is 250cd/m2 and the viewing angle is 178°/178° (Horizontal/Vertical)
Eye Saver Mode optimizes your viewing comfort by reducing blue light emissions and flickers at the touch of a button.
$149.99
Schedule of price changes
0,180.80,178.97,186.63,169.99,169.99,169.99,169.99,169.99,169.00,168.98,167.99,169.88,169.84,169.84,177.98,177.85,177.99,174.37,167.72,167.72,149.99,149.99,185.54,169.99,190.26,169.99,169.00,167.94,169.84,177.99
| | | |
| --- | --- | --- |
| Current price | $149.99 | 2018-03-22 |
| Minimum price | $149.99 | 2018-03-19 |
| Maximum price | $190.26 | 2018-02-01 |
Tags: samsung curved display freesync curved mesh monitor freesync ...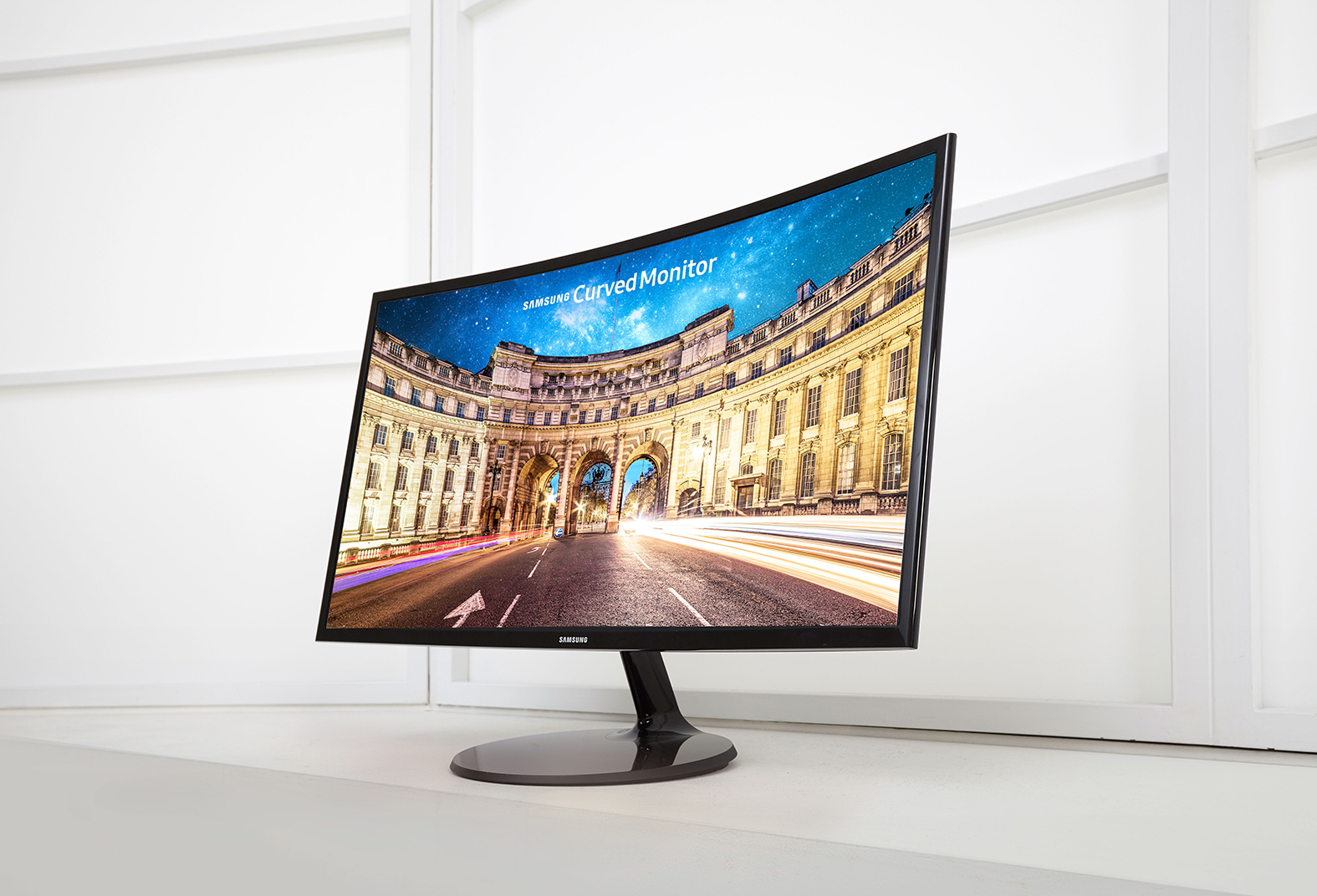 samsung cf390 27:
Monitor Curvi Samsung - Immagini incredibili da qualsiasi angolazione. Scopri tutta la gamma, da 27 a 34 pollici.
Una ricerca del National University Hospital di Seoul, il centro medico per eccellenza in Corea, ha dimostrato che il monitor curvo di Samsung riduce efficacemente l"affaticamento degli occhi, rispetto a un monitor piatto di Samsung.
24" cf390 curved led monitor:
This is an official Samsung curved monitor page. Find out how Samsung curved monitor provides comfortable viewing experience.
Mitarbeiter sitzen meist viele Stunden vor einem Monitor und konzentrieren sich auf die dargestellten Inhalte. Damit die Augen dabei nicht übermäßig beansprucht werden, stellt Samsung mit den Curved Monitoren S24E650C LED und S27E650C LED zwei neue Bildschirme für den Arbeitseinsatz vor, die aufgrund ihrer Wölbung und der hervorragenden Bildqualität ein angenehmes Seherlebnis bieten.
Samsung to present curved CF591 and CF390 monitors - www.hardwarezone ...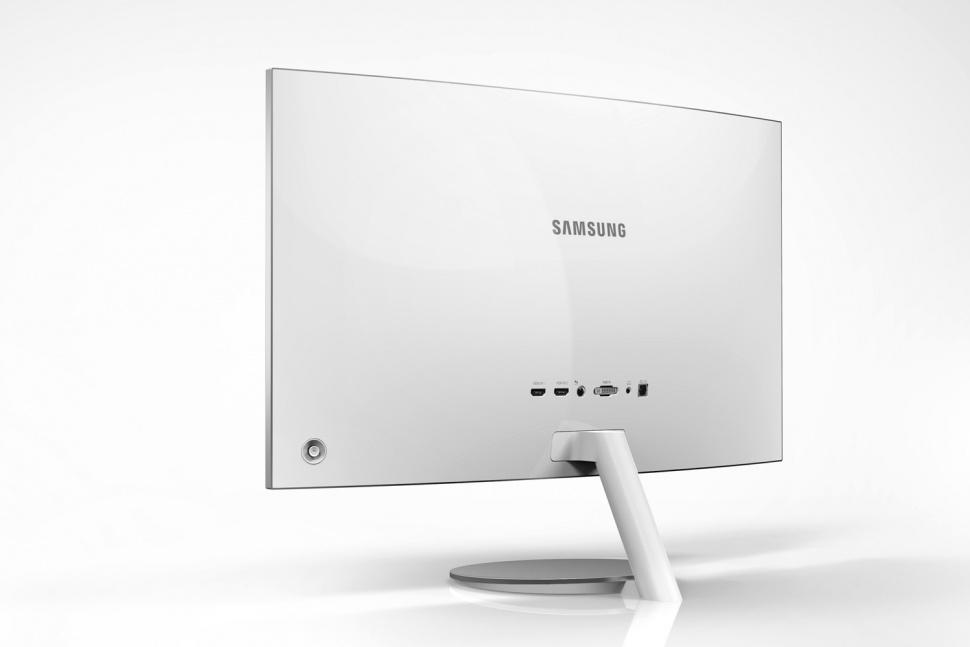 Industry leading 1800R screen curvature for immersive viewing
Slim design with high glossy black finish and innovative T-shaped stand
Product Dimensions Without Stand :24.5" x 14.5" x 3.2";With Stand :24.5" x 18.4" x 9.6"
Rapid 4ms response time for a clear picture during fast moving scenes
Refresh Rate is 60hz
Windows Compatible : Windows 10. Outputs: Audio / Headphone (3.5mm).
$202.09
Schedule of price changes
0,229.99,229.99,229.99,228.99,251.88,236.42,227.97,227.97,219.99,219.99,209.77,209.77,198.00,217.99,198.00,217.99,229.99,229.99,216.27,216.27,229.99,229.99,227.79,236.42,229.99,227.97,227.97,209.77,219.00,185.02
| | | |
| --- | --- | --- |
| Current price | $202.09 | 2018-03-22 |
| Minimum price | $185.02 | 2018-03-14 |
| Maximum price | $251.88 | 2018-02-04 |
samsung cf390 review: Alienware 15 R3 (2017) Review | Digital Trends
Alienware is synonymous with gaming hardware, and for good reason. The updated Alienware 15 R3 is a brilliant, if unwieldy, testament to that expertise.
The Alienware 15 R3 has a few different display options available, but our review unit featured a 1080p display with a 120Hz refresh rate and G-Sync support panel. Our review model did reasonably well on a few metrics like color accuracy and color gamut, landing right in the middle of the pack, but its contrast ratio was low for a $2,400 laptop.
samsung cf390 refresh rate: Samsung C27F591FD Review | PC Monitors
A review of the Samsung C27F591FD, a curved Full HD monitor featuring a high-contrast VA panel and supporting AMD FreeSync.
The OSD (On Screen Display) and power state of the monitor is controlled by a joystick (JOG button) located at the rear of the monitor, towards the right side as viewed from the front. This is a control system we always find quite intuitive on modern Samsung monitors, and this was no exception. The monitor has a small power LED at the right of the bottom bezel, which glows blue to signal that the monitor is on (can be disabled in the OSD) and flashes if it enters a low power state. The video below runs through the menu system of the monitor and explores some of the key features.
Keep an eye on curvo Samsung CF-390: unboxing e recensione
samsung cf390 refresh rate: Samsung's new curved monitor series can handle FreeSync over an HDMI connection
Samsung has spilled the beans on a new pair of curved monitor series, with a handful of interesting twists.
If you don't care about the effect it might have on your Netflix viewing experience or the distortion it may add to gaming, a curved monitor is an excellent way to manage your viewing space on a larger display. That's why Samsung has just revealed a handful of new 1080p curved displays, complete with AMD FreeSync technology over HDMI.
samsung cf390 refresh rate: Samsung to offer curved CF591 and CF390 monitors
Samsung Electronics unveiled its newest curved monitors and demonstrated the productivity benefits of its professional-geared displays during its Samsung European Forum.
functionality synchronizes screen refresh rates with users' AMD graphics cards to reduce input latency, stutter and lag during gaming and interactive content viewing. Additionally, the CF591 and CF390 displays offer a wide 178-degree viewing angle, enabling users to enjoy a clear and in-depth picture from any location.
Samsung cf390 Curved trace
1800R curve, VA panel, freesync, 1920x1080, 60HZ, 22inches, for almost £100 is not too shabby for a second monitor/streaming monitor.
Samsung CF390 Series LC24F390FHNXZA 24" Hide LED-lit Monitor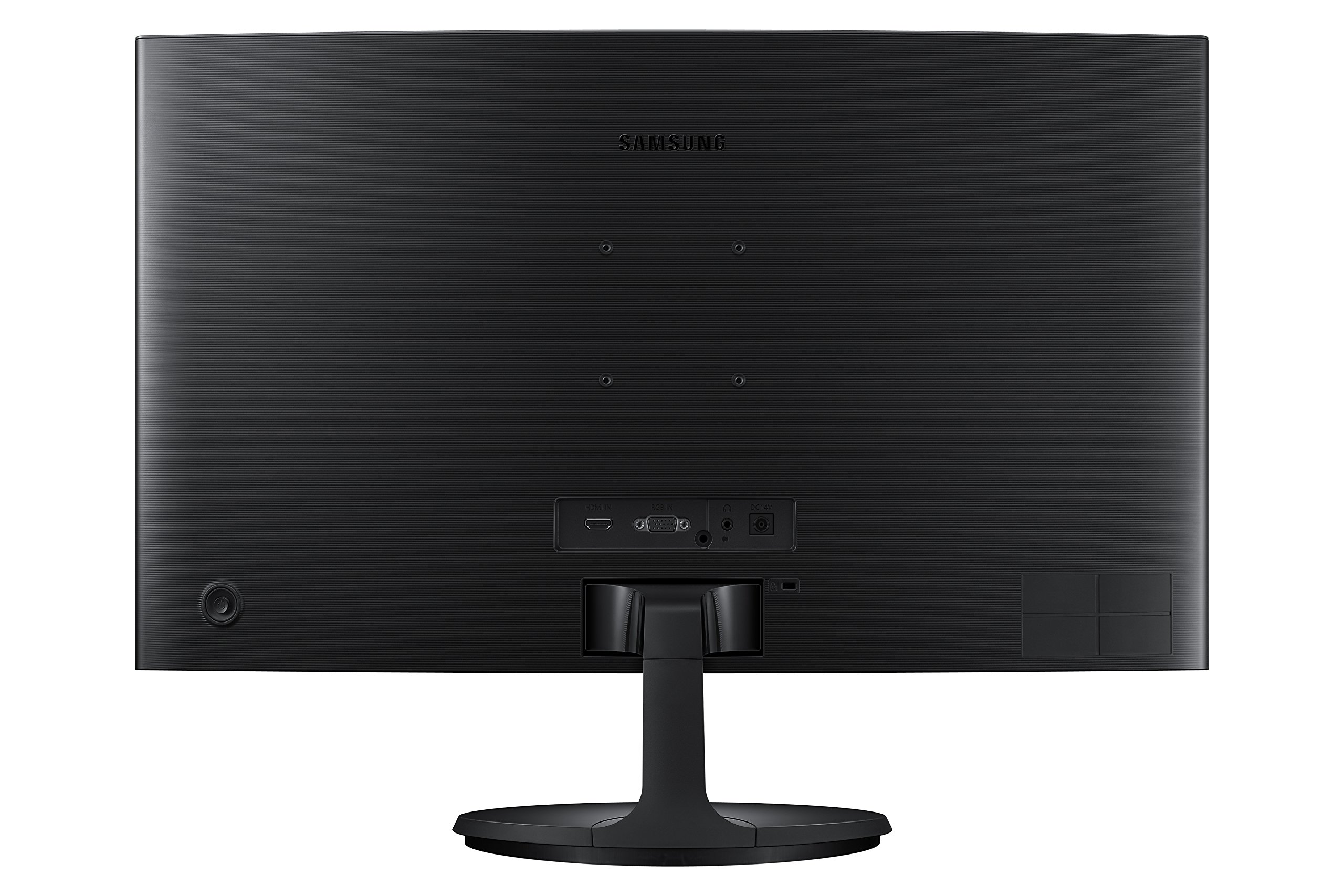 ... : Samsung Launches 1800R Curved FHD Monitors in the CF591 and CF390