Add smart devices and put your home to work. Choose from a wide range of compatible devices, including lights, speakers, locks, thermostats, sensors, and more
Use the SmartThings app or Amazon Alexa to control your smart home. Teach your house new tricks by telling it what to do when you're asleep, awake, away, and back home
Please reference User Guide and Specification Sheet below under 'Technical Specifications' for instructions on how to add devices and troubleshoot connectivity issues
Power: In-wall power adapter with about 10 hours of backup power from 4 AA batteries (included) Communication. Protocol: ZigBee, Z-Wave, IP. Range: 50-130 feet Operating Temperature: 41 to 95°F. Compatible Brands: Honeywell, Philips Hue, Kwikset
Your smart home needs a brain, so get started with a SmartThings Hub. It connects wirelessly with a wide range of smart devices and makes them work together
Replaceable batteries provide backup power that keeps the hub operating locally for about 2 hours if there's a power outage
Hub connects to your Internet router via the included Ethernet cable, the Hub has a ZigBee, Z-Wave, and Bluetooth radio and also supports selected IP-accessible devices
Kindly refer user manual and instruction video for reference
A more powerful processor and local app engine means faster performance and enabled offline processing
Requires an internet-connected Wi-Fi router with an available ethernet port, plus the free SmartThings app for Android (4.1 or later) or iPhone (iOS 9.0 or later)
Compatible Brands: Honeywell, Philips Hue, Kwikset
Hub connects all of the different smart devices around your home so you can remotely control your home's security, energy usage, lighting, and more,Range: More than 50 to 100-ft, Power Source: In-wall AC (100-240V)
$85.99
Schedule of price changes
0,85.99,97.86,87.90,84.99,84.95,84.99,84.99,85.99,85.99,89.98,84.99,84.99,84.95,84.95,97.87,97.86,97.78,87.95,84.99,84.99,84.99,84.99,85.99,89.98,89.97,89.97,97.87,97.86,97.86,87.90
| | | |
| --- | --- | --- |
| Current price | $85.99 | 2018-07-19 |
| Minimum price | $84.95 | 2018-05-27 |
| Maximum price | $97.87 | 2018-03-31 |
how to use samsung smart switch: How To Use Smart Switch - Samsung Galaxy Tab S - Prime Inspiration
Accounts Android Apple Apps Calls Camera Connect Contacts Customize EnterText Galaxy GalaxyNote2 GalaxyNote3 GalaxyNote4 GalaxyS4 GalaxyS5 Google Homescreen HTC Huawei Internet iOS iPad iPhone LG Lumia Messages Microsoft Music Nokia Photo Samsung Security Settings Setup Smartphone SmartWatch Smartwear Sony Sync update Video WiFi WindowsPhone Xperia
Samsung Smart Tv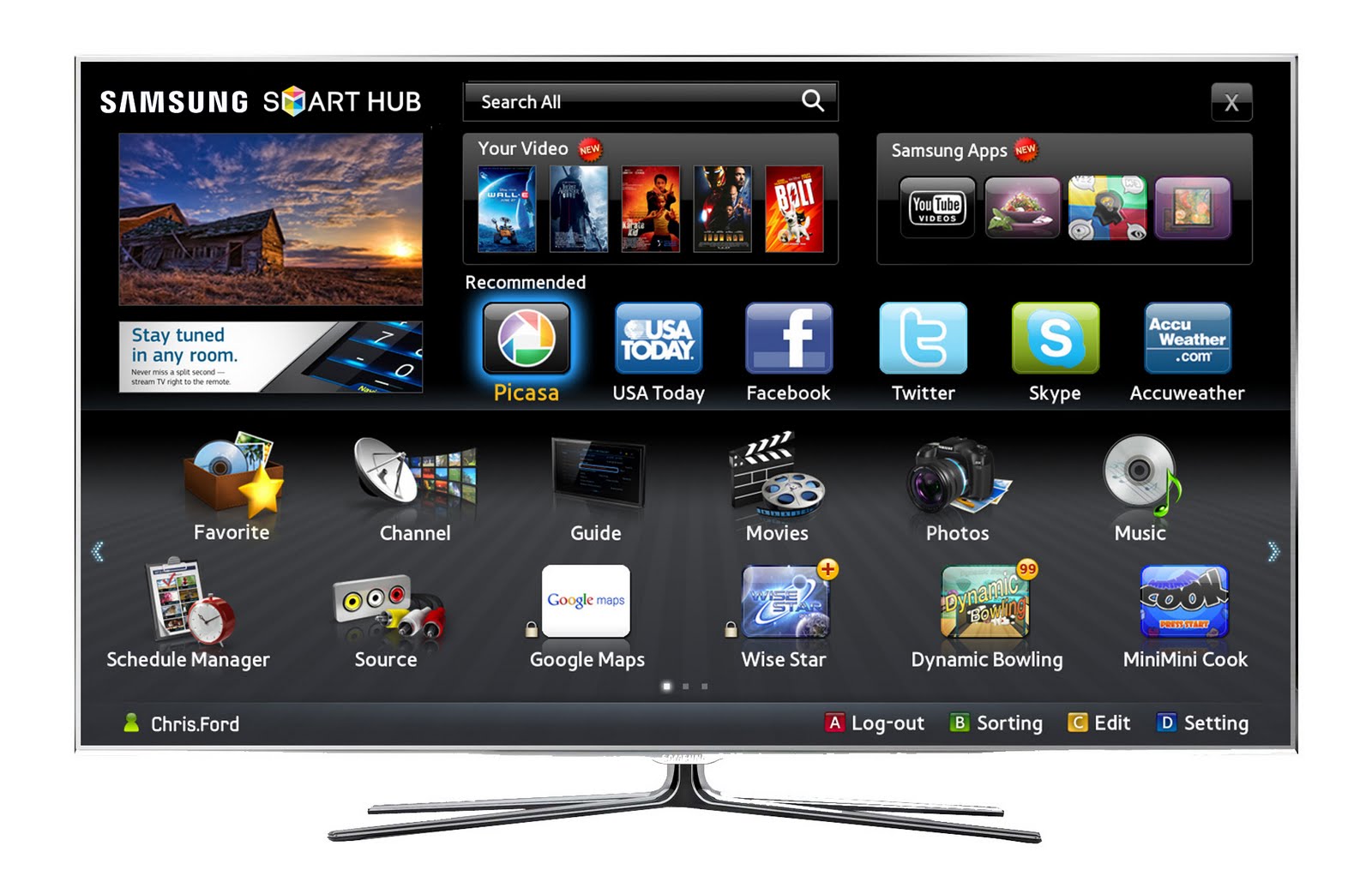 How To moor your Mobile Phone or Tablet to your TV Wirelessly using SCREEN MIRRORING
Hi, this 'How To' video shows you how to sew your Android mobile phone or tablet to your TV using Screen Mirroring. The TV in the video is a Samsung.
how to use samsung smart switch: Samsung Smart Switch app now supports Windows Phone 8.1, entices Microsoft defectors to Android | On MSFT
Learn how to use smart switch on your Samsung Galaxy Tab S. You can transfer data of the previous device to a new device via Smart Switch.
If you're a Windows phone user, then you might very well be making a decision soon between sticking with Windows 10 Mobile or moving on to another platform. New options exist in both of the leading smartphone operating systems, with iOS 10 being released yesterday (to go along with the newly announced iPhone 7) and Android N hitting primarily Google Nexus devices in the last month or so. In short, if you're at all interested in testing the waters outside of Windows phones, then there are some enticing alternatives to consider.
With military-grade performance, the Gear S3 resists water, dust, extreme temperatures and the occasional drop.
Text, call and get notifications directly from your watch through your Bluetooth connected smartwatch.
A distinctive steel bezel that you can rotate to access apps and notifications.
Compatible with Android and iOS smartphones (compatible with select Bluetooth capable smartphones using Android OS 4.4 and later with at least 1.5GB RAM as well as iPhone 5 and later with iOS 9.0 and above. Refer user manual for troubleshooting instructions. Not all features available with iOS paired smartphones. Gear S3 supported smartphones may vary by carrier and device. For a list of compatible smartphones and features, please visit Samsung.com . For best results, connect with compatible Samsung Galaxy smartphones.)
Make payments with Samsung Pay almost anywhere you swipe or tap a credit card.
$311.35
Schedule of price changes
0,279.96,273.98,329.90,275.00
| | | |
| --- | --- | --- |
| Current price | $311.35 | 2018-07-19 |
| Minimum price | $273.98 | 2018-06-27 |
| Maximum price | $329.90 | 2018-07-11 |
how to use samsung smart switch: Samsung Smart Switch Mobile for Android - Free download and software reviews - CNET
Samsung has updated its Smart Switch app to support Windows Phone 8.1 devices.
If you believe this comment is offensive or violates the CNET"s Site Terms of Use , you can report it below (this will not automatically remove the comment). Once reported, our staff will be notified and the comment will be reviewed.
how to use samsung smart switch: Galaxy S7 Backup and Restore - How to Use Samsung Smart Switch
Galaxy S7/S7 edge owners: Tap [Settings] > [Backup and reset] or [Cloud and accounts] > [Open Smart Switch] to open Smart Switch Mobile. Smart Switch Mobile is
Looking for a reliable way to backup and restore your Samsung Galaxy S7/S7 Edge/S6/S5 phone? If you are planning to perform a factory reset or erasing all data of your mobile phone, it is always critical to make sure the phone data is backed up in a safe place. Then you can restore all the files you've saved to your phone or the new one you recently bought.
Samsung Smart Arrange Film – #SapneHueBade - A CSR Initiative
Samsung Smart Tv Faqstadtklatschcom Personification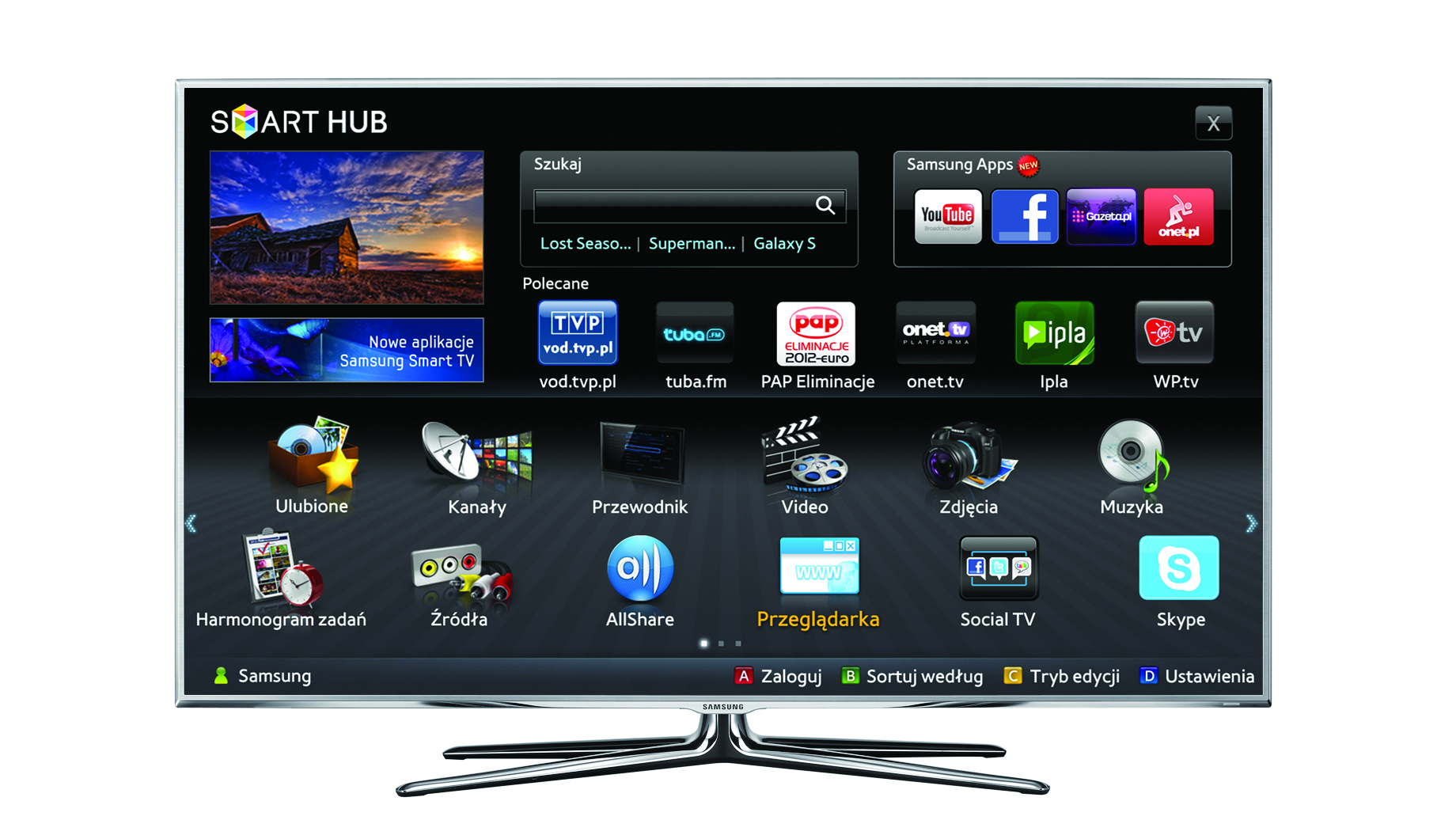 Z-Wave Certification ID: ZC10-15090005.
Secure dangerous, valuable or off-limit areas of your home.
Everything you need to start your smart home.
Trigger lights to automatically turn on when there's motion and turn off when people leave.
The Samsung SmartThings Home Monitoring Kit contains: one Samsung SmartThings Hub, two Samsung SmartThings Multipurpose Sensors, one Samsung SmartThings Motion Sensor, and one Samsung SmartThings Outlet.
Connect compatible appliances, lights, speakers, locks, cameras, thermostats, sensors, appliances and more.
Get immediate alerts on your smartphone if there's unexpected entry or motion in your home.
SmartThings works with products from Samsung, Amazon, Bose, Schlage, Yale, Cree, Osram Lightify, Honeywell, First Alert, and more. Look for the Works With SmartThings logo or visit smartthings.com for a look at the full list of compatible devices.
Pair the included video-ready Samsung SmartThings Hub with a compatible camera to keep an eye on things.
Control, automate and monitor your home from anywhere using the SmartThings app. Range-50-100 feet
Control lamps, electronics or small appliances.
$159.95
Schedule of price changes
0,175.90,159.95,181.99,193.03,209.95,212.94,212.94,129.99,191.35,179.99,179.99,175.94,175.92,175.75,169.94,175.60,170.71,216.88,219.97,213.94,214.00,213.00,129.99,169.95,175.60,175.60,175.57,145.95,219.97,213.95
| | | |
| --- | --- | --- |
| Current price | $159.95 | 2018-07-19 |
| Minimum price | $129.99 | 2018-05-12 |
| Maximum price | $219.97 | 2018-03-17 |
how to use samsung smart switch: How to Use Samsung Smart Switch to Move to Galaxy S7/S7 Edge
It is required for people to understand what smart switch is and how it are the 6 things you have to know about smart switch.
Contacts, calendar events, SMS messages, photos, music, videos, call history, memos, alarms, wallpapers and etc could be moved from old phone to new Galaxy phone with ease via Samsung Smart Switch. Both the files stored in phone internal memory and SD card could be transferred breezily.
how to use samsung smart switch: How To Use Samsung Smart Switch To Transfer Data From Your Previous Device - Galaxy S8 - Prime Inspiration
Perform the process of Samsung Galaxy S7 Backup and restore is critical before of the factory reset or switch to other phone, backup data like photos, video, contacts, SMS, music, note, apps, etc.
If you are planning to upgrade your Samsung smartphone this year, you may pleased to know Samsung's flagship device, the Galaxy S8 is around the corner . While switching from one device to another, you want to transfer your texts and contacts to your new smartphone. Here we will show you how to do it without a hassle.
Samsung Smart Flog: Ode
Smart Shift lets you easily transfer music, photos, videos, contacts, and more from your old phone to a new Samsung Galaxy. When you switch to Galaxy, we.
how to use samsung smart switch: Solved: Using Samsung S7 Smart Switch Device - Samsung Community - 5887
Switch to a new Galaxy S7 or S7 Edge? This post is here to guide you through how to use Samsung Smart Switch to move to Galaxy S7/S7 Edge.
Good afternoon, welcome to the community! When transferring information from the S4 to the S7 the applications and pictures should "merge". For example, if you have the facebook application downloaded to the S7 and you are currently running the facebook application on the Android 6.0 version, then when attempting to move the app from the S4, nothing will happen. However, lets say you want to move the Twitter application over to the S7 from the S4 but it was not already installed on the S7. Then the S4 version will install on the S7 and ask for an update to push the most recent version. In regards to the Oculus game bundle, this can be reinstalled after deleting as long as you use the same Oculus account to reinstall. Hope this helps!
CES - Samsung's Smart Window
Willingly, we shall be living in the world of Minority Report, and this "Smart Window" technology Samsung has at CES 2012 is going to help us get there.
how to use samsung smart switch: 6 Things You Have to Know about Smart Switch
You can transfer data from a previous device to your device via Samsung Smart Switch. In this article we will show you how to do it.
This is more related and brought down to the mobile users. It is an easy application for them and they are quite content while they use this. Smart Switch s something which give gives you the freedom to move your contacts even music and also photos, calendar, text messages and also device settings and more to your new Galaxy device.
samsung smart tv smarthub 1