Everything you watch looks like 4K HDR with the X1 Extreme processor and 4K X-Reality PRO and X-tended Dynamic Range PRO 6X contrast range provides a wider range of brightness
On-screen action and motion look better than ever with X-Motion Clarity technology. Plus, enjoy smooth and vibrant colors with TRILUMINOS Display & 4K HDR Super Bit Mapping
Voice-control your TV with Amazon Alexa compatibility. Android TV with Google Assistant technology gives you a genius TV.
Currently supports HDR10 & HLG & Dolby Vision (with future updates). Inputs: 4 - HDMI, 2 - USB2.0, 1 - USB3.0, 1 - Composite
Full-array local dimming technology, you get enhanced controlled contrast and incredible brightness in a stunningly slim design.
In the box: Voice Remote Control (RMF-TX310U), Batteries (LR03), AC Power Cord Spec (US, 2pin, flat blades, Polarity), IR Blaster (1-849-161-12), Operating Instructions, Quick Setup Guide / Supplement CUE (GA), Table Top Stand (Separate, assembly required)
Pairs 4K Ultra HD picture clarity with the contrast, color, and detail of High Dynamic Range (HDR) for the most lifelike picture.
Dimensions (W x H x D): TV without stand: 66 x 37 3/4 x 2 7/8 inch, TV with stand: 66 x 40 3/4 x 14 inch
$3498.00
Schedule of price changes
0,3798.00,3798.00,3798.00,3798.00,3998.00,3798.00,3798.00,3798.00,3798.00,3798.00,3998.00,3798.00,3798.00,3798.00,3798.00,3998.00,3798.00,3798.00,3798.00
| | | |
| --- | --- | --- |
| Current price | $3498.00 | 2018-05-22 |
| Minimum price | $3498.00 | 2018-05-22 |
| Maximum price | $3998.00 | 2018-03-17 |
sony xbr-75x940e reviews: Sony XBR-55X900B Review & Rating |
Ultra HD (UHD or 4K) televisions still have a long way to go toward wide adoption, but companies like Sony are working hard to get the technology to where 1080p HDTVs are now. The Sony XBR-X900B series is one of the company"s high-end, 4K television lines. It doesn"t deliver the contrast and image processing tricks of the X950B series, but makes up for it with an impressive sound system the higher-tier line lacks. At $4,999.99, the 65-inch XBR-65X900B is a big investment when compared with high-end 1080p screens like the 60-inch Sony KDL-60W850B , and its black levels aren"t quite up to snuff. Despite its picture flaws and the high price, it"s a very attractive and full-featured television that offers solid performance. It"s a shame there isn"t enough readily available 4K content to make the investment worthwhile yet.
sony xbr-75x940e reviews: Sony XBR-X940E-Series 75"-Class HDR UHD Smart XBR-75X940E
With a robust built-in sound system, the Sony XBR-65X900B is one of the best 4K HDTVs you can buy right now, but until 4K content becomes widely available, it's not worth the high cost.
View content at four times the resolution of 1080p with the Sony XBR-X940E-Series 75"-Class HDR UHD Smart LED TV . It has a 74.5" LED backlit LCD display, and incorporates Sony"s Motionflow XR 960 technology to digitally enhance fast-moving images to reduce blur. The XBR-X940E has built-in Wi-Fi and Ethernet connectivity to allow access to your favorite apps and Internet-based content via its Android TV operating system, plus content sharing and screen mirroring with your other compatible smart devices such as your smartphone or tablet. With one component video and four HDMI inputs, there are multiple options for connecting high-definition video sources. The component input also acts as a hybrid port, which allows you to connect a composite video source instead. Three USB ports are also onboard for connecting compatible multimedia peripherals like flash drives.
Unboxing: Sony XBR75X940E 4K LED X940E
In this video we unfilled up the Sony XBR-75X940E. It's one of their new TVs for 2017 and just a small step below the Z9D series.
Colors are as rich and vivid as nature's own thanks to the TRILUMINOS Display with more shades of red, green and blue than ever before. You'll enjoy vibrant, authentic images that evoke the emotion in every scene.
This Certified Refurbished product is manufacturer refurbished, shows limited or no wear, and includes original accessories.
Two powerful image improvement databases work together, dynamically improving images in real time. 4K X-Reality PRO upscales images to near 4K clarity while a second database cleans the picture and reduce on-screen noise.
Our newly developed 4K HDR Processor X1 Extreme outperforms our conventional 4K Processor X1 with 40% more real-time image processing power. It takes everything you watch and improves it to near 4K HDR quality.
With our full-array local dimming technology, you get precision contrast and incredible brightness in a stunningly slim design. X-tended Dynamic Range PRO 10x increases the quality of HDR so you experience even greater brilliance in every scene.
$2999.99
sony xbr75x940e dimensions:
The Sony X900C 4k LED TV is very thin and has good color accuracy at an angle. However, the blacks are poor and not uniform, which means it is not a great choice.
First of all, thank you very much for your service. You mentioned in previous answers that the Sony X900C cannot do HDR, but the Samsung JS9000 and JS8500 can. In BestBuy, Sony advertises that all models, X850C and higher can do HDR. Are they lying?
Sony XBR75X940E 75-Inch 4K HDR Ultra HD TV (2017 Scale model)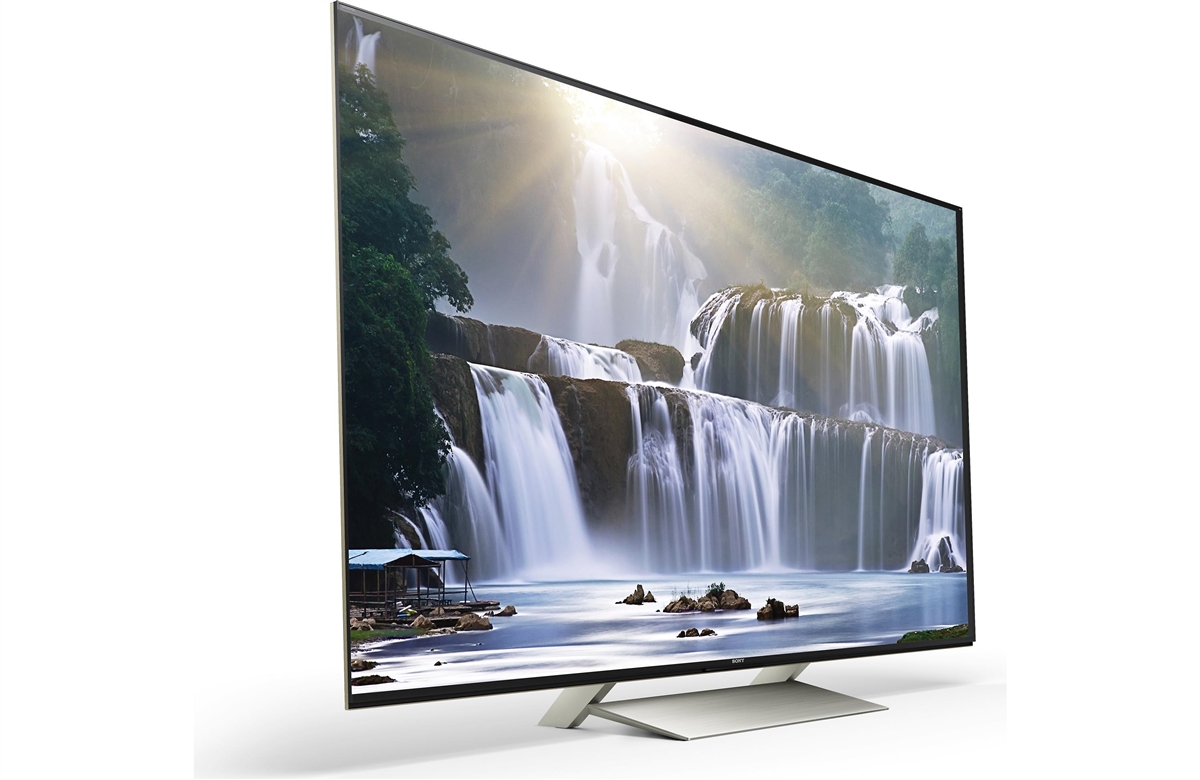 sony xbr-75x940e reviews: Sony XBR-75X940E 75" Smart LED 4K Ultra HD TV w/ Sony HT-ST5000 Dolby Atmos Wi-Fi/Bluetooth Soundbar - Bundle - Gibbys Electronic Supermarket
Sony XBR-75X940E offers easily visible improvements and greater future-readiness. Higher peak brightness means a more vivid picture.
What 4K does for picture detail, HDR (High Dynamic Range) does for contrast and color. It may surprise you, but current video standards are based on old-school tube TVs with low brightness capabilities. The latest HDR-equipped TVs, like the XBR-75X940E, can display greater contrast and a wider color spectrum. The combination makes pictures pop like you've never seen before.
Precision Full Array boosting and dimming, you get precision contrast and incredible brightness in a stunningly slim design.
Inputs: 4 - HDMI, 2 - USB2.0, 1 - USB3.0, 1 - Component/Composite Hybrid, 1 - Composite
Dimensions (W x H x D): TV without stand: 65.9" x 40.9" x 2.5", TV with stand: 65.9" x 40.9" x 12.9"
NOTE: Kindly refer the User Manual before use which is highly recommended.
Pairs 4K Ultra HD picture clarity with the contrast, color, and detail of High Dynamic Range (HDR) for the most lifelike picture.
Smart functionality gives you access to your favorite apps and content using Sony's Android TV.
Works with Alexa for voice control (Alexa device sold separately).
120Hz native refresh rate plus Motionflow XR gives you fast moving action scenes with virtually no motion blur
In the box: Voice Remote Control (RMF-TX200U), Batteries (R03), AC Power Cord Spec (Pig-tail US 2Pin (flat blades)), IR Blaster (1-849-161-12), Operating Instructions, Quick Setup Guide / Supplement CUE (GA), Table Top Stand (Separate, assembly required)
$4498.00
Schedule of price changes
0,3998.00,3998.00,3998.00,3998.00,3998.00,3998.00,3998.00,3798.00,3998.00,3998.00,3998.00,3998.00,3998.00,3998.00,3998.00,3998.00,3598.00,3998.00,3998.00,3998.00,3998.00,3998.00,3798.00,4498.00,3998.00,3998.00,3998.00,3998.00,3998.00,3998.00
| | | |
| --- | --- | --- |
| Current price | $4498.00 | 2018-05-22 |
| Minimum price | $3598.00 | 2018-03-26 |
| Maximum price | $4498.00 | 2018-05-17 |
Who makes the more safely a improved flagship 4K TV? Samsung KS9500 vs. Sony X930D
Every promptly in a while, I'm fortunate to have two flagship TVs from competing major manufacturers in our testing lab at the same time. Recently, one of those moments came along when the Samsung KS9500 arrived before we sent back our Sony
Sony XBR75X940E 75-Inch 4K HDR Ultra HD TV
Buy Here: http://amzn. to/2s0LLRG Sony XBR75X940E 75-Inch 4K HDR Ultra HD TV The X940E is a best large 4k HDR smart TV. It produces some of the best.
Greet to the Community!
"This is a scrutinize and also comparison between the Sony XBR75X940E and the previous model , XBR75X940D. I had actually ordered the 940D but when I read that there was a new "sheriff in town" (the 940E), I canceled the order of the 940D and waited patiently ...
Clarington Audio Video | Sony XBR75X940E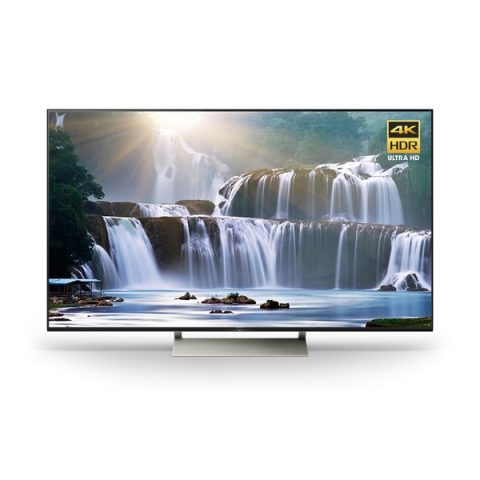 TV Appraise
This is a brief of our Sony X940E (XBR75X940E) review. The full detailed review: https://tvevaluate.com/review-xbr75x940e-vs-xbr75x940d/ 1. Color reproduction with HDR content shadows (< 1 nit): < 95% DCI-P3 mid-tones (1 nit — 400 nits): > 95 ...
sony xbr75x940e dimensions: Sony X900C Review (XBR55X900C, XBR65X900C)
The Sony X930C is an excellent UHD LED TV. It can get very bright and has great motion control. However, it loses picture quality at an angle and its gray unifor.
Hi, I was looking at the responses above and one really made me blink twice. The 4k tv"s do not look as crisp as a 1080P with 1080i/1080P content? And this is unavoidable? Makes me think we, the consumer, is being duped again. Four years ago I returned 3 different tv"s in 4 weeks because of various issues. Flashlighting and the bleed among other things. Finally ended up with the Sony xbr46hx929 which I still am happy with. I know the 4k have upscaling but now I"m concerned I won"t be happy with the 4k if the picture isn"t as good. I looked at the JS8500 but in two different stores the infamous bleed was on the left side of the screen. I don"t mind spending $3000 to $4000 for a good 65" tv. I heard the 930 also had bleed but had been fixed. I could use a little guidance. Thank you in advance.