4K Cinema HDR on LG OLED TV with AI ThinQ features comprehensive support of major high dynamic range formats including Dolby Vision, as well as HDR10 and HLG, both with LG's advanced tone-mapping technology that provides scene-by-scene optimization
Dimensions (Wx H x D): TV without stand 48.3" x 27.8" x 1.8", TV with stand: 48.3" x 29.8" x 9.1"
Dimensions (Wx H x D): TV without stand 48.3" x 27.8" x 1.8", TV with stand: 48.3" x 29.8" x 9.1"
Pixel Level Dimming enables each of the 8.3 million individually lit pixels of the LG OLED TV with AI ThinQ to brighten, dim or power off completely, achieving perfect black and displaying a level of picture detail impossible with any other television technology
LG OLED Display uses the latest panels, with brighter, self-illuminating pixels that deliver perfect black and intense color. LG OLED TV with AI ThinQ brings movies, sports, games and more to thrilling new life
LG OLED Display uses the latest panels, with brighter, self-illuminating pixels that deliver perfect black and intense color. LG OLED TV with AI ThinQ brings movies, sports, games and more to thrilling new life
The α9 Intelligent Processor inside the LG OLED TV with AI ThinQ is the most powerful ever from LG. Developed exclusively for LG OLED TV, the new α9 processor noticeably enhances sharpness and depth while delivering vastly more accurate colors, for the ultimate in picture quality
Dolby Atmos is the same audio technology developed for state-of-the-art cinemas, with immersive sound that appears to come from everywhere, putting you in the middle of all the excitement
Inputs: 4 HDMI, 3 USB, 1 RF, 1 Composite in, 1 Ethernet, 1 Optical, 1 RS232C (Mini Jack) and Audio Return Channel Support via HDMI
Inputs: 4 HDMI, 3 USB, 1 RF, 1 Composite in, 1 Ethernet, 1 Optical, 1 RS232C (Mini Jack) and Audio Return Channel Support via HDMI
LG OLED TV with AI (Artificial Intelligence) ThinQ has the Google Assistant built in, so you can control compatible smart home devices using just your voice through the LG Magic Remote. Create a center for your smart home and beyond. Plus it works with Amazon Alexa devices (sold separately)
$1996.99
Schedule of price changes
0,2096.99,1996.99,2196.99,2096.99,2096.99,2096.99,2096.99,2096.99,1996.99,1996.99,1996.99,1996.99,1996.99,1996.99,1996.99,1996.99,1996.99,1996.99,1996.99,1996.99,1996.99,1996.99
| | | |
| --- | --- | --- |
| Current price | $1996.99 | 2018-10-16 |
| Minimum price | $1996.99 | 2018-10-01 |
| Maximum price | $2196.99 | 2018-09-01 |
LG 55UB8500 55 Inch 4K Ultra HD Reconsider [4K]
LG Electronics Unveils Expandable Portfolio of Digital Signage ... - Digital Signage Connection
, June 15, 2017 – LG Electronics USA Obligation Solutions' cutting-edge commercial display portfolio demonstrated at InfoComm 2017 showcases the... Debuting at this year's show are three unambiguously new products for the U. S. market: the 88-inch LG Ultra Stretch, LG Transparent LED Film, and...
LG Electronics:LG Electronics 55UB9500 55 Inch 4K Ultra HD 3D LED - on ...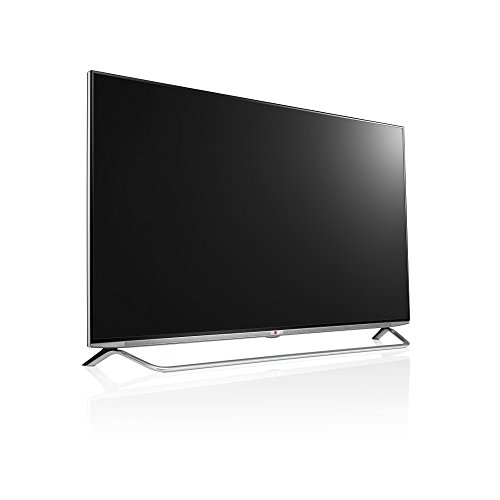 LG Expands 4K Ultra HD Motor hotel TV Line At HITEC 2017
TORONTO, June 28, 2017 /PRNewswire/ -- Peerless the hospitality industry's transition to 4K Ultra HD technology, LG Electronics USA Business Solutions ... and the 65- and 55-inch class LG OLED hotel TVs (EW960H series), LG continues to supervise the commercial ...
The multi-format 4K high dynamic range support includes HDR10 and HLG, both with LG's advanced tone mapping technology that provides scene-by-scene optimization.
Inputs: 3 HDMI, 2 USB, 1 RF, 1 Composite in shared with component, 1 Ethernet, 1 Optical and Audio Return Channel Support via HDMI.
LG UHD TVs with AI (Artificial Intelligence) ThinQ become the hub for your connected smart devices. Beyond apps and entertainment, LG AI TV uses intelligent voice control to create a hub for the smart home and beyond.
The IPS technology in LG TV uses in-plane switching to deliver rich colors and a strong contrast Ratio that remain Consistent at wide viewing angles
Dimensions (Wx H x D): TV without stand 49.1" x 28.7" x 3.5", TV with stand: 49.1" x 30.9" x 9.1"
$479.99
Schedule of price changes
0,546.99,546.99,546.99,546.99,546.97,546.97,541.52,541.52,496.99,496.97,490.04,496.99,496.99,499.99,499.99,499.99,496.99,496.99,496.99,496.99,496.99,496.99,546.99,546.99,541.52,489.95,490.04
| | | |
| --- | --- | --- |
| Current price | $479.99 | 2018-10-16 |
| Minimum price | $479.99 | 2018-10-16 |
| Maximum price | $546.99 | 2018-09-27 |
TV Weighing: Sony XBR55X850D, Samsung UN55KS8000, LG 55UH8500
LG Debuts Penetrating-End 'Ultra Stretch' Display, Ultra-Bright Video Wall ... - PR Newswire (press publish)
Establishment Solutions introduced today the new state-of-the-art 88-inch Ultra Stretch and 55-inch Ultra-Optimistic Video Wall digital signage displays. A brand-new product for 2017 – the sleek 88-inch LG Ultra Increase (model 88BH7D) – joins the unique 86-inch.
LG to enter 75" OLED TV that can be rolled up in 2020
LG aims to accumulation produce 55-75" rollable OLED TVs in 2020 ... OLED TVs such as whether it is attached to a wall or a screen form," an official from LG Electronics told Duty Korea. The industry expects that rollable TVs will encourage people to ...
2012 CES Sneak Glimpse | 55" 3D OLED TV from LG | LG Canada
OLED does not require a backlight giving it deep blacks and making it extremely thin.Wall mount:VESA 300x200
Recommended sound bars: SJ7, SJ8, and SJ9. 4K Ultra HD (3,840 x 2,160). Active HDR with Dolby Vision
Pairs 4K Ultra HD picture clarity with the contrast, color, and detail of High Dynamic Range (HDR) for the most lifelike picture
Dimensions (W x H x D): TV without stand: 48.4" x 28" x 1.8", TV with stand: 48.4" x 29.5" x 8.5"
Individually lit OLED pixels achieve the ultimate contrast for outstanding picture quality
Smart functionality gives you access to your favorite apps and content using webOS 3.5. CONNECTIVITY : Wi-Fi Built In 802.11ac
Inputs: 4 HDMI, 3 USB, 1 RF, 1 Composite, Component Shared w/ Composite, 1 Ethernet, 1 Optical, 1 RS232C (Mini Jack). Smart TV Operating System-webOS 3.5
Curious investors' net purchase tops W10tr in 1st half
The net achieve of foreign investors hit 972 billion won. During the cited six months, LG Electronics soared 55.4 percent. Following LG Electronics, KB Financial Group drew transatlantic net purchase of 722.4 billion won in the first half, throughout which its ...
LG TV OLED 55EF950V la recensione
LG 55" Form UHD 4K Smart 3D LED TV w/ Magic Remote & Tablet with Jacque Gonzales
For More Communication or to Buy: http://qvc. co/LG55 1-800-455-8838, item# E226754 This previously recorded video may not represent current pricing and.
LG Electronics OLED55B6P 55-Inch 2160p 4K Ultra HD Clever ...
Buy LG Electronics OLED55B6P 55-Inch 2160p 4K Ultra HD Perspicacious OLED TV with fast shipping and top-rated customer service. Once you know, you Newegg!
Rollable OLEDs: LG Advertise to Mass Produce Rollable 55, 75-Inch ... - BusinessKorea
LG Show off will roll out rollable organic light emitting diodes (OLEDs) for TVs in 2020 for the first time in the activity. According to the display industry on July 6, LG Display decided to produce rollable OLEDs for 55-inch and 75-inch TVs on a replete scale beginning in...
LG CINEMA 3D Shrewd TV Intro Video
LG CINEMA 3D Knowledgeable TV brings you the real smart viewing experience. See the video to find out how simple and easy it is using LG CINEMA 3D Smart TV.
LG OLED55B6P OLED TV Unboxing
LG Unveils Wallpaper OLED TV for Hotels
The What: LG Electronics USA Profession Solutions unveiled the LG OLED ... The Wallpaper Hotel TV joins 55- and 65-inch class LG OLED caravanserai TVs for a premium in-room guest experience. In addition, a host of LG OLED commercial displays are now available ...