Dimensions (W x H x D): TV without stand: 28.9" x 17.1" x 3.2", TV with stand: 28.9" x 19.2" x 7.2"
NOTE : Kindly refer the Other Content [pdf ] Specification Sheet [pdf ] User Guide [pdf ] which is available below
60Hz refresh rate allows fast moving action scenes to be seen with minimal motion blur.USB File Format Compatibility:Video: MKV (H.264), MP4, MOV (H.264), TS (H.264) Music: AAC, MP3, WMA, WAV (PCM), AIFF, FLAC, AC3 Photo: JPG, PNG, GIF
Mount Pattern is 3.9 inches
Inputs: 3 HDMI (1 w/ ARC), 1 USB, RF, Composite, Headphone Jack, Optical Audio Out
720p HD resolution for a crisp picture. 120V - 60Hz 50W
Direct-lit LED produces great picture quality;Diagonal View : 31.5 inches
Smart functionality offers access to over 4,000 streaming channels featuring more than 450,000 movies and TV episodes via Roku TV
$139.99
Schedule of price changes
0,129.99,129.99,129.99,129.99,129.99,129.99,129.99,129.99,129.99,129.99,129.99,129.99,148.00,129.99,129.99,148.00,148.00,139.99,139.99,139.99,139.99,139.99,139.99,139.99,139.99,139.99,139.99
| | | |
| --- | --- | --- |
| Current price | $139.99 | 2018-09-23 |
| Minimum price | $129.99 | 2018-08-27 |
| Maximum price | $148.00 | 2018-09-08 |
Inicio / TV y Video / LED/SMART/3D / TCL SMART TV LED 50" Brim-full HD ...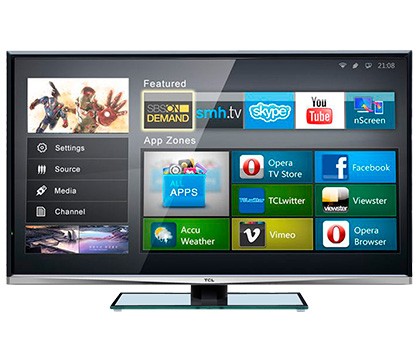 tcl 50up120: 50UP120 in by TCL in Little Rock, AR - 50" Led Uhd Tv
50UP120 in by TCL in Little Rock, AR - 50" Led Uhd Tv.
4K Ultra HD Resolution Stunning Ultra HD resolution offers enhanced clarity and detail for all of your favorite content. 4K Creative Pro Upscaling TCL"s proprietary 4K Creative Pro upscaling engine allows you to view your favorite HD content in near 4K quality. 4K Spotlight Channel Finding and enjoying 4K content across popular streaming channels is made easy by the 4K Spotlight Channel. Make it Yours Personalize your Home screen, put your favorite cable/satellite TV, streaming channels, gaming console, and other devices front-and-center. No more flipping through inputs or wading through complicated menus. Comprehensive Search Easily search across top streaming channels by title, actor or director-all from one place-with Roku Search. Voice search is available on the free Roku Mobile App and provides a fun, fast way to search for what you want to watch. Dual-band WiFi & Ethernet Port Get fast and easy access to your favorite content with the dual-band Wifi connection or plug into the Ethernet port. Little Screen, Meet Big Screen Send photos, videos, and music from your smartphone to the TV. Plus, with Netflix and YouTube apps, cast movies, shows, sport highlights, and more. Less is more The super-simple Roku Remote has only 20 buttons to make navigating easier. With around half the buttons of a traditional TV remote, you won"t have to struggle to find the button you need. Powerful Mobile App Download the free Roku app and turn your smartphone or tablet into a full function remote with voice search, plus cast personal media, browse and add channels.
tcl 50up120:
The TCL 50UP120 is a 50" 2160p 4K UHD LED HDTV. Find the best price.
©2010-2017 Revlink Marketing, Inc. Disclaimer: This web site is not owned or operated by TCL nor any of the listed HDTV manufacturers or retailers. Their names and logos are registered trademarks of their respective companies.
สาธิตการใช้งาน TCL Smart TV ขั้นตอนการเชื่อมต่อเครือข่ายอินเตอร์เน็ตสำหรับSmart TV TCL
สาธิตการใช้งาน Smart TV แสดงขั้นตอนการเชื่อมต่อเครือข่ายอินเตอร์เน็ตสำหร.
High Quality 2 Prong ,4 Feet AC Power Cord , SPT-2 18AWG(0.824mm2), / CONNECTORS : IEC-60320 (IEC320) C7 Figure 8 to NEMA 1-15P / UL & RoHS Certified
JVC LT-50EM76 LT-55UE76 , Sharp LC-43LB481U LC-50LB481U LC-40N5000U LC-32LB481U LC-40LB480U LC-43N6100U , Sony Bravia TV KDL-32R300B KDL-32R330B KDL-40R350B KDL-40R380B Sony KDL48W650D KDL32W600D DL-32R300C XBR49X700D XBR55X700D XBR65X750D KDL32R300B, Sony PlayStation PS2, PS3 Slim, PS4 TCL 48FD2700 48FS3750 50UP130 55US5800 55FS3750 32S3800 32S3750 40FS3750 40FS3800 43UP130 TV, Toshiba 32L220U 55L621U TV Vizio E24-C1 D24H-C1 D32h-C0 D32hn-E0 D40-D1 D43-D2 D55-D2 D55n-E2 E55-E1 E65-E1 D24-D1
✔COMPATIBILITY: Haier 55D3550 L19B1120 L22B1120 L24B1180 L24B2120A L26B1120 L26B1120B L32A2120A L32B1120A, Haier Devices: LE19B13200F, L42B1180, 32E3000A, L24B2120A, L32B1120A, 32E3000E L32B1120B L32B1120C L32D1120A L32F1120A L42B1180 L42B1180A L42B1180B LC32F2120B LE19B13200 Hisense 32H3B1 50H8C 55H8C 43H7C2 48H4C 40H4C1 50H4C 43CU6100U 43H5C 50H6B 50H7GB2 55H7B2 65H7B2 32H3B2 40H4C 55H9B2 40H3E 40H5B 55K22DG 50K22DG 50H5C 50H6C 55H5C LED TV, Insignia NS-40D510NA17 NS-48D510NA17 NS-55D510NA17
SAFETY / UL LISTED: Tested, Approved and Certified by UL, WARRANTY: 30 Days Refund - 24 Months Exchange.
T-POWER Made with the highest quality , 18AWG large wire gauge for heavy duty use,REPLACEMENT AC POWER CORD for most models of a desktop computer, HDTV, LED LCD monitor, ceiling mounted projector, powered speakers, laser printer and more; Female to male cable connects from your equipment socket to a standard U.S. 120V~240V AC outlet receptacle
$8.99
Schedule of price changes
0,8.99,8.99,8.99
| | | |
| --- | --- | --- |
| Current price | $8.99 | 2018-09-23 |
| Minimum price | $8.99 | 2018-09-21 |
| Maximum price | $8.99 | 2018-09-21 |
Hindi | TCL L55P1US 55 inches) 4K Ultra HD Smart LED TV Unboxing and Word go Look Review
In this Video we have done TCL L55P1US 55 inches) 4K Ultra HD Smart LED TV Unboxing and Sooner Look Review | Sharmaji Technical Buy TCL L55P1US 55 .
TCL 50"" 1080p Smart LED Roku TV - Pricefalls.com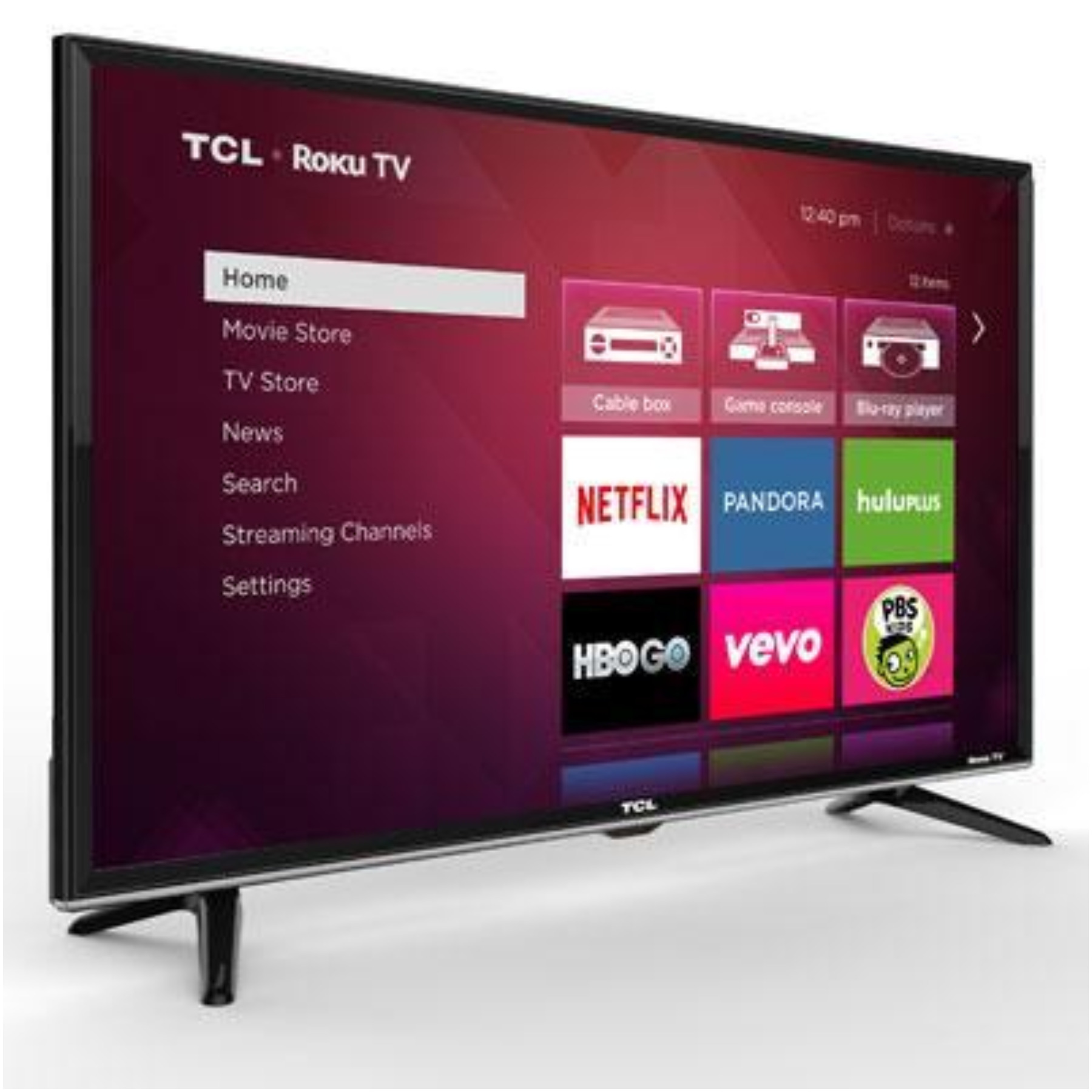 tcl 50fs3800 review: Best Budget TVs Under $500 | Cheapism
TCL's 55FS4610R is a big-screen bargain and a cinch to use with Roku's smart TV interface. Image quality is good for all but videophiles.
Rival Chinese TV maker Hisense also sells Roku TVs, and out of curiosity, I compared the 55FS4610R to the 40-inch Hisense H4 Roku TV (see review) . It"s tricky to show a photo of a screen, but this comparison between the 40-inch Hisense H4 Roku TV (at left) and 55-inch TCL 55FS4610R at least shows how they differ. Next to the TCL, the Hisense images may appear a bit greenish. But on its own or against another set, such as the Sony KDL-50W800B, the Hisense H4"s colors looked truer.
tcl 50fs3800 review:
This buying guide features a lineup of affordable TVs for buyers on a budget. We've tapped expert and consumer reviews to put together a list of top picks that includes a range of models, from 4K ultra-HD TVs to lower resolution 1080p TVs that offer a
Cons: Experts say the black levels and contrast are a bit disappointing -- easily the biggest drawback of this TV. Apart from that, the Roku system doesn"t include many controls to fine-tune the picture, although the color on this set is good enough out of the box that this isn"t a serious issue. The uniformity could be better, according to testing by , and users can expect some blurring. Finally, the input lag on the TCL 50UP130 is decent, at just under 46 milliseconds, but still slightly higher than some of its competitors in this price range. Serious gamers might consider going with a different model.
Dimensions (W x H x D): TV without stand: 48.5" x 29.6" x 2.3", TV with stand: 48.5" x 31.2" x 9.6"
Pairs 4K Ultra HD picture clarity with the contrast, color, and detail of Dolby Vision HDR (High Dynamic Range) for the most lifelike picture
Roku TV smart functionality offers access to over 4,000 streaming channels featuring more than 450,000 movies and TV episodes
Edge LED backlighting with Dynamic Contrast produces deep blacks and excellent picture quality
This Certified Refurbished product is tested and certified to look and work like new. The refurbishing process includes functionality testing, basic cleaning, inspection, and repackaging. The product ships with all relevant accessories, a minimum 90-day warranty, and may arrive in a generic box. Only select sellers who maintain a high performance bar may offer Certified Refurbished products on Amazon.com
$478.50
Schedule of price changes
0,478.50,478.50,478.50
| | | |
| --- | --- | --- |
| Current price | $478.50 | 2018-09-23 |
| Minimum price | $478.50 | 2018-09-21 |
| Maximum price | $478.50 | 2018-09-21 |
TCL-50-inch-126cm-SMART-LED-TV-LCD-Telly-FHD-1080p-L50E3000FS-USB ...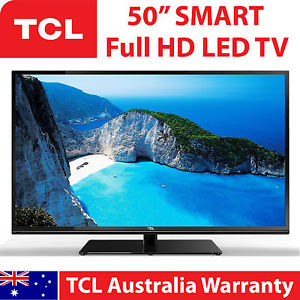 tcl 50 inch tv costco: TCL 40FS3750 40-inch 1080p 120Hz Roku Smart Wi-Fi LED HDTV (Refurbished) - Free Shipping Today - - 17699327
Get everything you need for TV at the best price possible. Find the latest promo codes, coupons, sales and shipping offers. Thank us later!
This tv was completely smashed upon arrival. It was literally thrown into a box with out any protection at all. Nothing on the outside of the box says careful, breakable. Nothing. Even the box is smashed up! How do you mail a tv and not put it in a tv box, and then into a box to ensure that it does not get smashed! So disappointed and do not recommend buying a tv from Overstock!!
TCL L50E3800FS 50 Inch 49.6cm FHD Smart LED TV | Appliances Online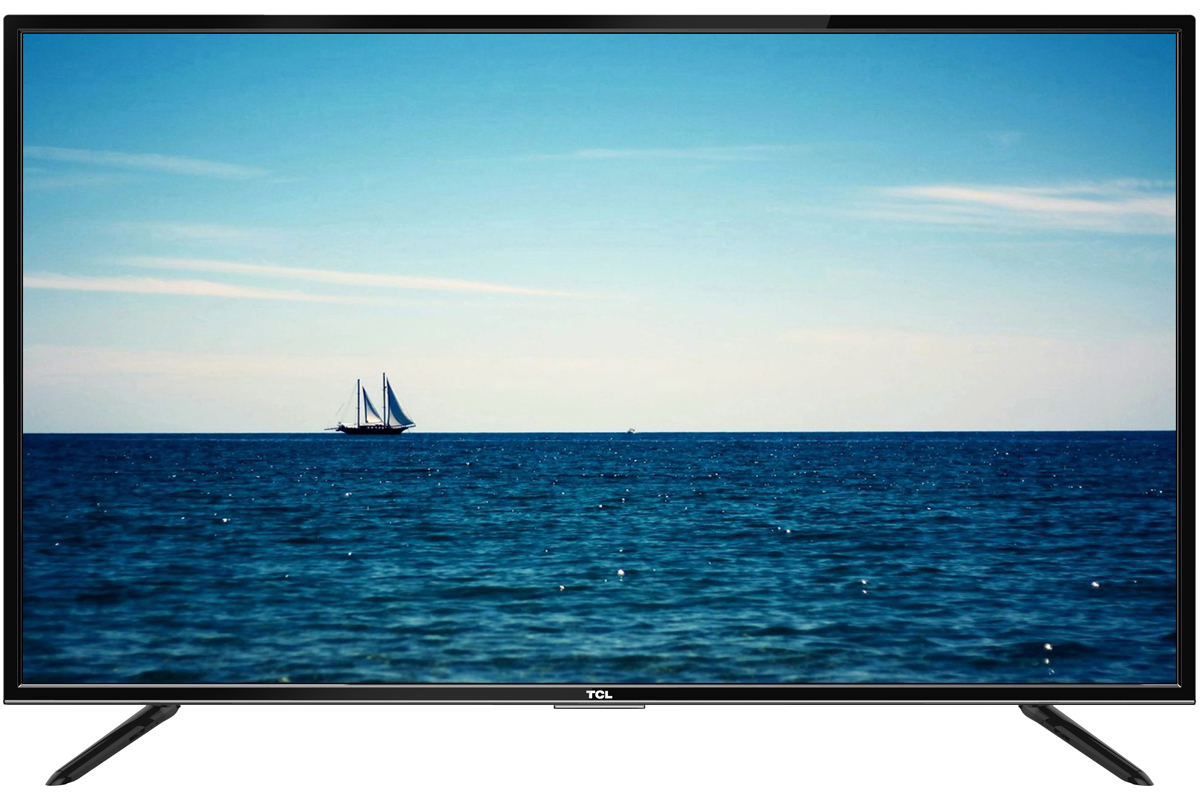 TCL 50 inch 4k Survey
This is just my reassessment of the TCL 50 4k tv Video settings Brightness 50 Contrast 55 Saturation 50 Sharpness 20 Tint 50 Color Style warm Backlight 75...
tcl 50fs3800 review: TCL Roku 55-Inch TV Review: Smart TV Done Right
The TCL FS3800 Roku TV series is an affordable line of connected HDTVs with solid performance.
Editors" Note: This review is based on tests performed on the TCL 40FS3800, the 40-inch version of the series. Besides the screen-size difference, the 50-inch $479 50FS3800 is  identical in features, and while we didn"t perform lab tests on this specific model, we expect similar performance.
tcl 50 inch tv costco: TV Deals, Coupons & Promo Codes | Slickdeals
Buying a TV is a big decision. Not only will you likely be spending hundreds or thousands of dollars, but there are lots of decisions to make in terms of brand, size and picture quality. To make that research a little easier, we've got all the best TV deals today right here in one spot. Whether you're looking for smart TV deals or a cheap 4K TV, you can concentrate on choosing the best TV for your needs and know you're getting a good price.
SEMP TCL TELEVISORES TCL SMART TV LED 50" TCL ULTRA HDV 4K L50E5800US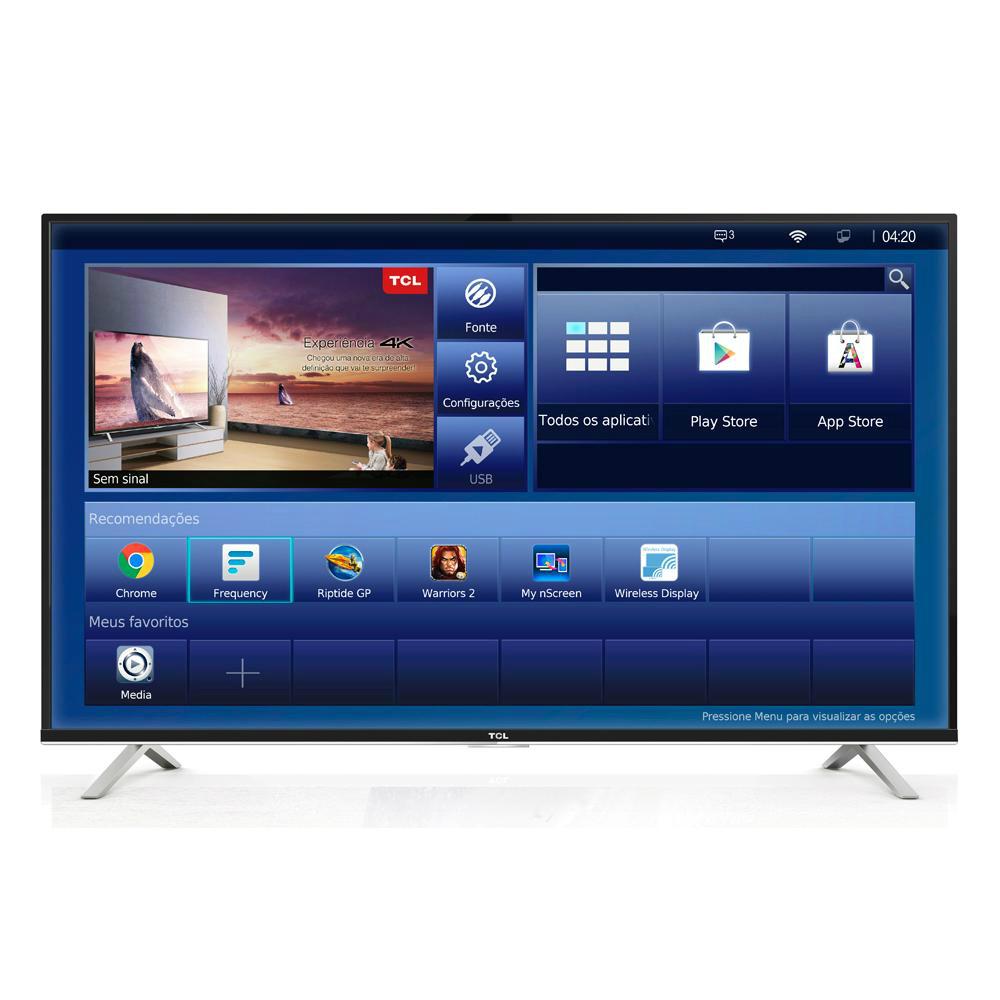 tcl 50 inch tv costco: 40" TCL 40S305 1080p Roku Smart LED HDTV -
Excellent example to support previous posters about TCL quality. JD Powers has rated Hyundai over Honda in terms of quality and reliability. Hyundai is listed 6th in the 2017 dependability survey and Honda is 9th. TCL is not the best, but does offer a good balance of value (reliability and features for the price). Just as both Hyundai and Honda do.