Resolution: 4K Ultra HD
Launch popular apps directly from the big screen using the all-new remote
HDMI Inputs: 4
VIZIO SmartCast
Refresh Rate: 120Hz Effective Refresh Rate
$699.00
Schedule of price changes
0,699.00,699.00,699.00,699.00,699.00,699.00,699.00,699.00,699.00,699.00,699.00,699.00,699.00,699.00,699.00,699.00,699.00,699.00,699.00,699.00
| | | |
| --- | --- | --- |
| Current price | $699.00 | 2018-07-22 |
| Minimum price | $699.00 | 2018-06-29 |
| Maximum price | $699.00 | 2018-06-29 |
Vizio E Series LED TV Magazine
Vizio E-Series Uninterrupted Bars | from US$99.99 | www.vizio.com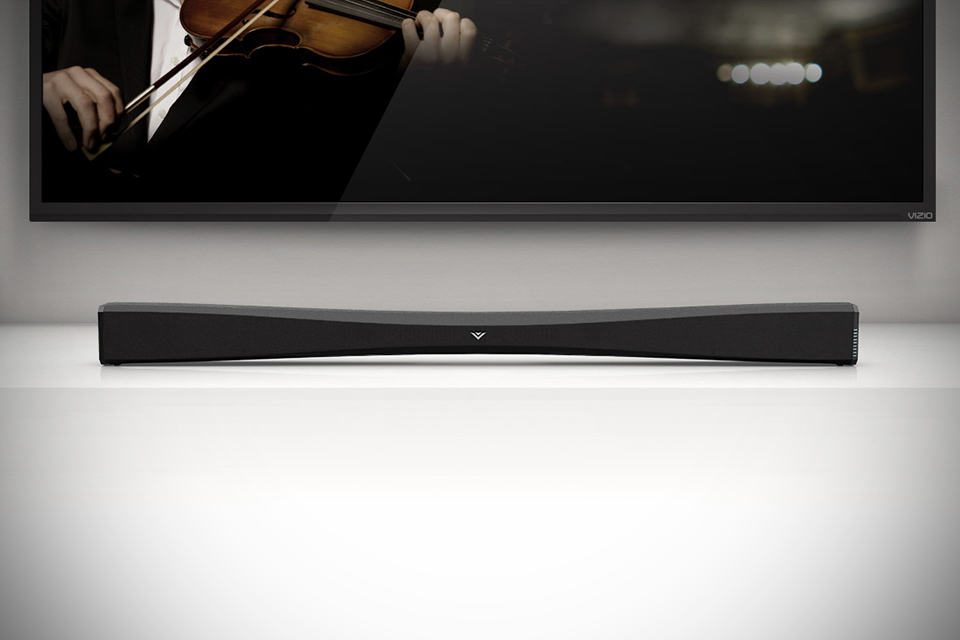 vizio e series 2017 review: VIZIO Unveils the 2017 E Series TV Lineup
VIZIO has unveiled the 2017 E Series TV lineup. The E Series falls at the lower end of the company's TV range but is still loaded with features. The 2017 E Series includes nine models, sized from 32 up to.
From VIZIO VIZIO, Inc. unveiled its all-new 2017 VIZIO SmartCast E-Series collection. Highlighted by 4K Ultra HD High Dynamic Range models for the 55" class screen sizes and above, the collection also includes Full HD and Ultra HD models, ranging from 32" to 80" class sizes. All E-Series models feature Chromecast built-in, the easiest way for viewers to stream apps they know and love, and the new 75" and 80" class size XXL 4K HDR big screens also boast picture quality technologies like High Dynamic Range with HDR10 content support. The VIZIO SmartCast E-Series collection ranges in price from $209.99 for the 32" class size to $3,399.99 for the 80" class size. Both the 75" and 80" models are available now at , with the entire collection coming soon to and retailers nationwide, including Best Buy, Costco, Walmart and Sam"s Club.
vizio e series 4k review: Vizio E601i-A3 60-inch LED HDTV Reviewed
Vizio has made a monster of a display with the 60-inch LED E601i-A3 HDTV. The television is large and affordable objectively. Andrew Robinson investigates the question of how it performs.
With 4K and OLED presumably right around the corner, it may not make a lot of sense for anyone to be too excited for a measly "ol HDTV - but I am. Just because "better" may be out there doesn"t mean our current standard HD is ready to go quietly into that good night; if anything, I think it may have its best days ahead. Case in point: the all-new Vizio E601i-A3 (E601i) 60-inch edge-lit LED HDTV. Retail priced at under $1,000 retail ($999.99 to be exact), this 60-inch display not only puts stalwarts like Sharp and Panasonic on notice, it is a clear shot across 4K"s bow. If HD can"t beat 4K in the resolution war, then it will take the fight to the consumer where it matters most - the wallet. But is the Vizio good enough to consider buying, knowing 4K is just around the bend? That is what I wanted to find out.
All-new remote included: Easily set up and control your display with the included remote. With simple access to the new on-screen menu, use the remote to adjust all basic and advanced menu settings.
Use the included remote to browse and launch top apps and content directly from the big screen - discover new shows including movies in 4K UHD and HDR.
Easily stream apps on the big screen: Download Chromecast-enabled apps to your mobile device, then simply tap the Cast button to stream your entertainment on the big screen.
4K Ultra HD Picture: Enjoy every scene in breathtaking detail and clarity with over 8 million pixels, 4x the resolution of 1080p Full HD
Download VIZIO Smart Cast Mobile: Use your smartphone to control your E-Series - power on/off, adjust volume, switch inputs, stream entertainment to the big screen from any room in your home.
$1538.00
Schedule of price changes
0,1499.99,1500.00,1599.88,1538.00,1538.00,1569.88,1500.00,1599.88
| | | |
| --- | --- | --- |
| Current price | $1538.00 | 2018-07-22 |
| Minimum price | $1499.99 | 2018-07-17 |
| Maximum price | $1599.88 | 2018-07-04 |
vizio e series 65 4k: Vizio E series (2017) Release Date, Price and Specs - CNET
Everything you need to know about the Vizio E series (2017), including impressions and analysis, photos, video, release date, prices, specs, and predictions from CNET.
First out of the gate is the 2017 E series. Available in sizes from 32 inches to 80 inches, it offers most of the latest picture quality features for budget prices. Those include 4K resolution and high-dynamic range (HDR) in most sizes, along with the full-array local dimming I liked so much on the 2016 models .
vizio e series 65 4k: Get the Deal: Vizio E65-E1 E-Series 65" Class LED SmartCast 4K Ultra HDTV (2017 Model)
Shop hundreds of TVs deals at once. We've got vizio e65-e1 e-series 65" class led smartcast 4k ultra hdtv (2017 model) and more!
Introducing the all-new VIZIO SmartCast M-Series Ultra HD HDR Home Theater Display. Part of the VIZIO SmartCast collection with Go . ogle Cast built-in, the M-Series features a powerful 6 Android tablet remote, and stunning picture of High Dynamic Range. read more
Vizio E series: Expert picture quality for the money
Click for the intact review - http://cnet. co/1JD0NQ5 If you're looking to maximize your TV dollar and don't care about 4K, it's tough to go wrong with the Vizio E.
VIZIO E-Series 70" Kind Full-Array LED Smart TV | VIZIO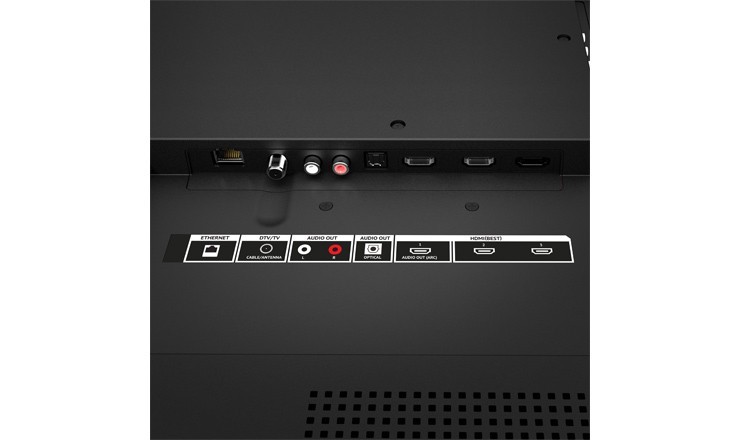 Works for these VIZIO models: E32-C1 E50-C1 E48-C2 E43-C2 E420-B1 E40-C2 E40x-C2 E390i-B1E E280i-B1 E241i-B1 E231-B1 E550i-B2 E55-C1 E55-C2 E60-C3 E65x-C2 E65-C3 E700i-B3 E70-C3 all E Series Models
Vizio XRT122 TV Remote for E Series Models
App Hotkeys: Amazon, Netflix, iHeart Radio
$8.69
Schedule of price changes
0,6.43,6.39,7.18,7.83,7.83,7.22,7.16,8.88,8.76,8.72,6.58,6.47,6.47,7.78,7.78,6.42,7.37,7.22,7.18,8.81,6.58,7.80,7.22,7.95,8.72,7.37,7.97,7.18,6.60,7.87
| | | |
| --- | --- | --- |
| Current price | $8.69 | 2018-07-22 |
| Minimum price | $6.39 | 2018-05-12 |
| Maximum price | $8.88 | 2018-07-13 |
Put together VIZIO TV TO INTERNET
Kind How to connect VIZIO E series tv to the internet wirelessly . thanks for watching please check out my other videos. Hello everyone if you are having.
vizio e series 65 4k: VIZIO E65u-D3 4K LED/LCD Monitor Reviewed
Adrienne Maxwell reviews VIZIO's E65u-D3, a lower-priced Ultra HD monitor that omits HDR support but uses a full-array LED backlight with local dimming and incorporates VIZIO's SmartCast platform.
There are so many similarities between the D and E Series (in both groups, the exact features vary depending on screen size) that it"s probably easier for me to highlight the one major difference: the D Series uses VIZIO"s older V.I.A. Plus smart TV platform, while the E Series uses the new SmartCast system built around Chromecast/Google Cast.
Vizio E-Series: Vizio E-Series 70-inch Razor LED Smart HDTV Reviewed
Vizio is making some rather big moves into the the big screen HDTV game. The newest is the 70-inch Razor LED HDTV. Andrew Robinson puts this big screen to the test to see how it holds up.
About a month ago, I reviewed a truly stellar and affordable Vizio display, the 60-inch E601i-A3 that falls under the brand"s new E-Series. That display, despite not having full CMS control, still managed to pump out a very natural and pleasing image, and one that measured better than both me and my calibrator friend Ray Coronado could"ve ever imagined. It was so good that it was awarded a near-perfect score by yours truly - a score I wholeheartedly stand behind. Fast forward 30 days and what do I have before me but another fabulous E-Series display from Vizio, only this one measures 70 inches diagonal. Its retail cost? Try under two thousand dollars - $1,999.99 to be exact, though rumor has it that the street price is going to be lower. But is the 70-inch E-Series as good as the 60? 
Vizio E series (2015) rehash - CNET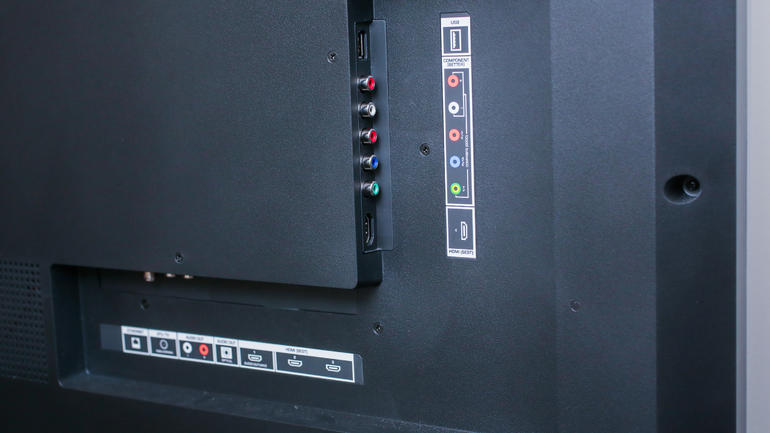 vizio e series 65 4k: - Vizio E65-E1 E-Series 65" Class LED SmartCast 4K Ultra HDTV (2017 Model)
Shop the E65-E1 E-Series 65" Class LED SmartCast 4K Ultra HDTV (2017 Model) at , free shipping, flexible 45 day return policy.
So Easy. So Smart. Introducing the all-new VIZIO SmartCast E-Series Ultra HD Home Theater Display with Google Cast built in. Experience superior picture performance powered by full array LED backlighting with 12 Active LED Zones. Download the all-new VIZIO SmartCast app to turn your smartphone or tablet into a powerful touchscreen remote so you can browse your favorite entertainment across multiple apps at once. With VIZIO SmartCast, what you love won"t change, but how you experience it will never be the same again.
Vizio E-Series: VIZIO Adds HDR10 Streaming to E Series TVs
VIZIO has announced the addition of HDR10 streaming support to its newest E Series UHD TVs. A free firmware update is available for six models, ranging in size from 55 to 80 inches, that will allow HDR streaming through services.
The 2017 VIZIO SmartCast E-Series Ultra HD HDR collection offers uncompromised value, which is now further amplified with the added benefit of HDR10 streaming. In addition to streaming HDR10 content from popular apps like Netflix, Vudu and FandangoNOW, users of E-Series models in the 55" class size and above are also able to view HDR10 content via existing HDR Blu-ray players like the Samsung UHD-K8500, Philips BDP7501/F7, and PS4 and Xbox One S game consoles. Unlike edge-lit LED backlight displays, the VIZIO E-Series Ultra HD models utilize a powerful Full-Array LED backlight and up to 16 Active LED Zones that dynamically adjust to onscreen content, producing dark, inky black levels much richer than edge-lit LED backlight displays can deliver. High Dynamic Range with HDR10 content support further enhances big-screen viewing by offering greater depth and more vibrant contrast. Clear Action 240 technology and ultra-fast 120Hz Effective Refresh Rate, achieved with backlight scanning, ensures action-packed scenes are smooth, stable and realistic. "We"re happy to give E-Series big-screen owners the additional benefits of High Dynamic Range picture quality, made possible through our award-winning full-array backlight technology with local dimming to give viewers the inky black levels they love," said Matt McRae, Chief Technology Officer, VIZIO. "The addition of onscreen menu access to picture settings also provides added value to SmartCast users, enabling convenient control from the new included remote on our 2017 E-Series models."
VIZIO E Series Setup - VIA
How to Setup your VIZIO E Series VIA HDTV.
Vizio E Series 60 Survey – A Buyer Guide | PRLog